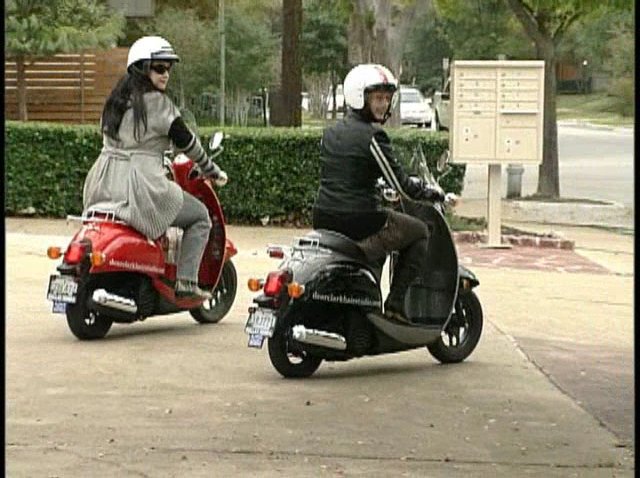 Chicagoans with scooters and motorcycles might have an easier time finding a parking spot, but some of them are having difficulty paying for that parking spot.
On several city streets, parking meters have been replaced by kiosks. Motorists insert the appropriate fare into the machine, and then attach the printed receipt to their vehicle as proof of their payment.
But last month, Chicago Parking Meters LLC decided to replace the adhesive receipts with regular paper ones.
Scooter riders and bikers argue that they have no way to securely attach the new receipts to their vehicles.
"It's ridiculous," Suzanne Marlatt, a scooter owner in Ukrainian Village, told the Tribune. "Am I supposed to carry around tape everywhere I go?"
According to Avis LaVelle, a spokesperson for Chicago Parking Meters, the company switched the receipt paper to save money.
However, she also explained that the all of the kiosks should have a side pouch containing adhesive strips.
"I don't know if it's obvious to everyone," LaVelle said. "Perhaps it's not."
We believe this issue requires a closer look.
Matt Bartosik is the editor of Off the Rocks' next issue and a "between blogs" blogger.
Copyright FREEL - NBC Local Media