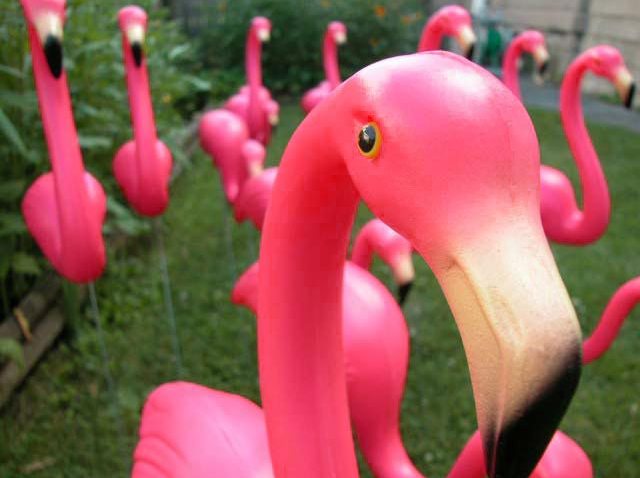 Madison Wisconsin is the home of the Badgers. Badgers are animals.
Their new official city bird, however, is a lawn ornament.
Inspired by one of the greatest college pranks ever, Madison leaders opted to name the plastic pink flamingo the city's official bird.

The Madison City Council voted 15-4 on Tuesday to give the furniture the distinction.

The reason dates to the classic 1979 prank orchestrated by leaders of the Pail and Shovel Party, which were in charge of student government at the University of Wisconsin at the time. They organized the surprise placement of more than 1,000 pink plastic flamingos on Bascom Hill, the steep incline that leads to the dean's office.

Resolution sponsor Alderwoman Marsha Rummel says that event "signifies something that makes us a very special place" is "captured in our imaginations forever."
Does Chicago have a city bird? If not, we nominate the pigeon.

Copyright AP - Associated Press