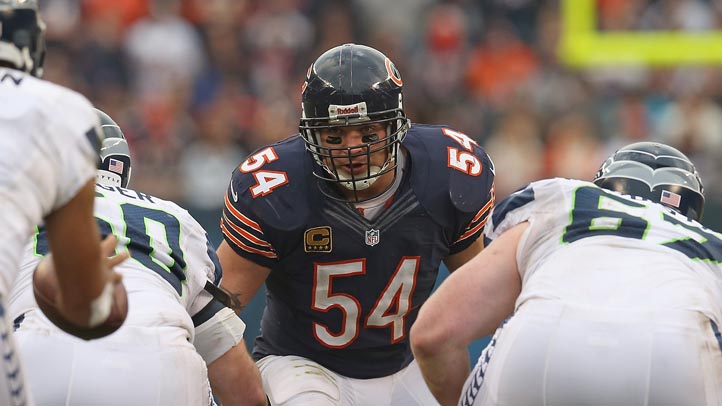 Brian Urlacher's injury may spell the end of his season, but it also will leave a huge hole in the Bears' defense. Despite being one of the elder statesman of the Bears D, he still was the lynch pin and the Bears will miss him.

To begin with, they are going to miss his tackling. He's just behind Lance Briggs for the lead in tackles, with 68. He also has seven broken up passes, showing he can still disrupt the passing game. Urlacher offered a constant, pressuring presence on the defense. While he wasn't as fast as he used to be, he still could make big plays.

The worst part is that the Bears don't have a good back-up plan for a 34-year-old linebacker. He is backed up by Blake Costanzo, the special teams ace who isn't likely to play the entire game at middle linebacker. The Bears re-signed Dom DeCicco, and he will likely start at outside linebacker while Nick Roach moves over to middle linebacker. Geno Hayes will also be in the mix.

Urlacher's injury is the latest to chip away at what was a very promising season for the Bears. It's going to take some big performances by back-ups to keep the Bears winning.
Copyright FREEL - NBC Local Media