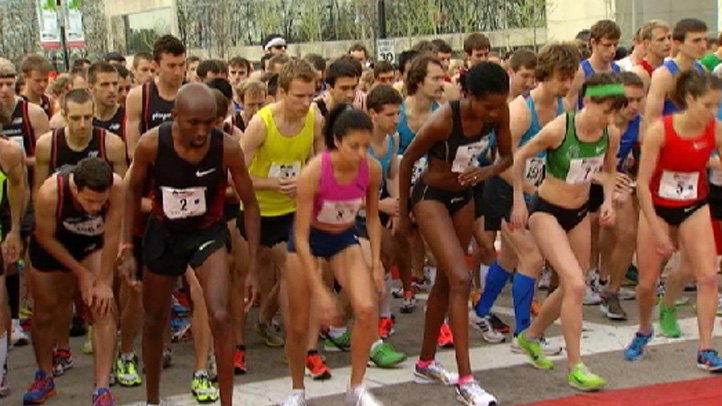 Shufflers, make way for elite runners.
For the second year, the Bank of America Shamrock Shuffle is hosting the USA Track and Field elite club teams for their eight-kilometer championship. The prize for first place? A $20,000 prize purse.
"Running clubs — both big and small — make up the foundation of the running community," Shamrock Shuffle Executive Race Director Carey Pinkowski said in a press statement. "This is a unique opportunity for many of those clubs to compete on a national stage in a world-class city. It's also important to recognize the athletes who invest countless hours of training to reach the highest levels of the sport and the dedicated clubs that support them in their pursuit."
Last year, more than 200 athletes representing 46 elite teams and nine states participated in the championship.

The Michigan club Hansons-Brooks Distance Project took home both the men's and women's titles.