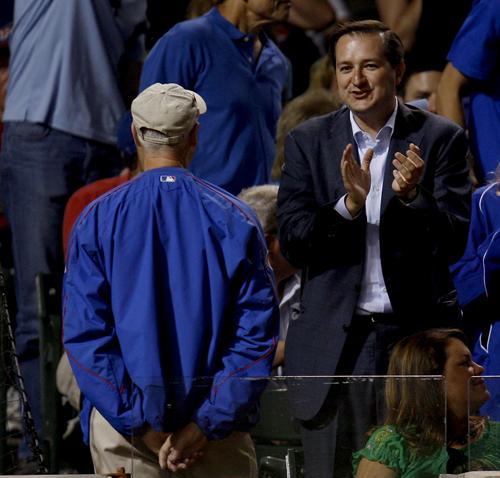 Owning a baseball team is a license to print money.

You don't exactly have to be a people person. You just sort of sit up in your box and watch your toy on a daily basis, and you don't have to worry about much: even if your team is bad, you're probably still pulling a profit.
And hey, you're rich! Who cares, right?
Owning the Cubs is even better. No matter how bad the team is, or how impersonal and cheap the ruling party might be (cough, Tribune, cough), people still line up to give you their money. It's foolproof.

That's why new Cubs owner Tom Ricketts didn't have to show up on a Wrigley Field tour to shake hands this week.
But that's exactly what he did.

Yes, Ricketts was just anonymously riding along, taking in the sights, when he suddenly stopped about a minute in, stood up, and introduced himself as the new owner of the Cubs. Very informal, very unnecessary, completely awesome.

Of course, the Cubs' owner doesn't need to be a political figure. He doesn't need to act like he cares if he doesn't. (Though we'll give Ricketts the benefit of the doubt there; he seems to genuinely care about the team.) But even being willing to make a courteous display like that? It makes a difference. It ought to instill in Cubs fans the notion that the new boss isn't the same as the old, that Ricketts' winning bid was a genuinely good thing for the franchise going forward.

That's all Cubs fans want. On Thursday, with just a minor gesture, Tom Ricketts began to give it to them. Pretty cool, right?

Eamonn Brennan is a Chicago-based writer, editor and blogger. He is the editor of Yahoo! Sports's college basketball blog The Dagger and a contributor to Inside The Hall. Follow him at his personal site, eamonnbrennan.com, or on Twitter.
Copyright FREEL - NBC Local Media