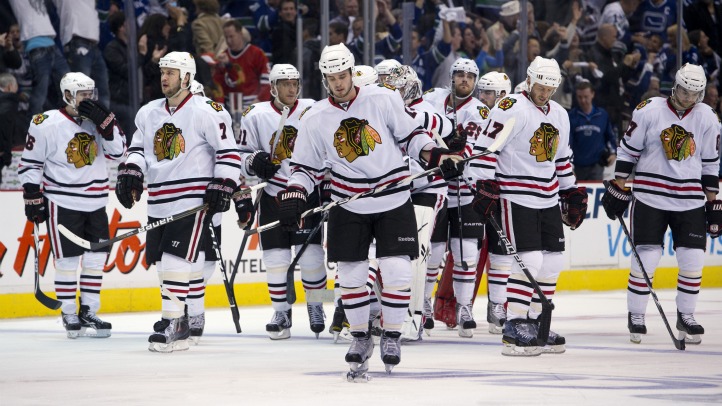 With Friday's draft quickly approaching, the Hawks have a few ways to go.
Generally, you don't draft for need, but just take the best player available at whatever spot you have. But the Hawks can do both on Friday night. While it won't impact on whether the Hawks don't re-sign Troy Brouwer or move Kyle Beach off their Rockford squad, there's another power forward prospect who might fall to and tempt the Hawks. His name is Nicklas Jensen.
Jensen is Danish, 6-3, 186 pounds -- yet another player who's going to need a meal and a dumbbell before making an impact at the NHL level. Last year was his first in North America as he skated for the Oshawa Generals. Jensen had 29 goals and 29 assists, while adding a further seven goals in 10 playoff games in junior. No question about the numbers.
A caveat though is that Oshawa was quite the force last season, carrying another prospect we've studied in Boone Jenner, as well as top Rangers prospect Christian Thomas. What we can glean from that is either Jensen was skating with teammates who set him up real well, or he wasn't having to deal with other teams' top checking lines and d-men, as they were distracted by Jenner and Thomas.
That said, it is said that Jensen has game-breaking speed, which fits in with what the Hawks seek. He also has wonderful hands, scoring several goals where he beat a few opponents with nifty moves. We know he can create his own shot.
Jenner needs to work on size and strength, though according to reports he was using his body more toward the end of the year. He's at least two years away from making an NHL impact, but is rushing up some teams' boards. He may not even make it to #18. However, if some of the centers the Hawks would seek are all gone and Jenner is still there, it's hard to turn down a sizable winger who can skate like the wind.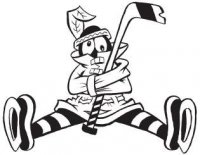 Sam Fels is the proprietor of The Committed Indian, an unofficial program for the Blackhawks. You may have seen him hocking the magazine outside the United Center at Gate 3. The program is also available for purchase online. Fels is a lifelong 'Hawks fan and he also writes for Second City Hockey .