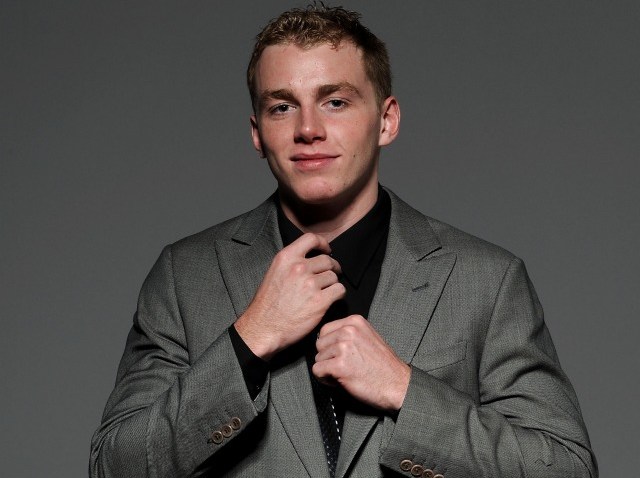 Well this is nice.
Patrick Kane said he's targeting the start of the season to be recovered from his off season wrist injury, and isn't sure if he'll be ready for camp, according to Chris Kuc who listened to an interview with a Toronto sports station, The Fan 590.
Kane is still wearing a brace and hasn't gotten his gotten in a full off-season skating program. He probably won't.
This isn't disaster, but it isn't good either. Kane before the surgery was showing off the benefits of a rigourous workout regimen, and you wonder how much he'll lose with the inactivity he must now endure. Also, Kane can't practice shooting, and that was an area where he needed work.
What should worry Hawks fans is how missing camp would affect his on-ice conditioning.
We don't want to see Kane huffing and puffing the first few games of the season, when getting off to a good start will be pretty important to everyone. We saw last year how a non-fit Kane affects the whole team, as it went without moments of inspiration that would have won some of those games, and the defensive area suffered when Kane couldn't, or wouldn't, get back there to backcheck.
If Kane's legs aren't under him, that's the first aspect to go.
However, the most likely scenario is that Kane will only miss a week or two of training camp, if that. And if he gets in a solid week or more, he should be fine when the season starts. Hopefully he'll have full confidence in the wrist, because that will mean he will shoot more, which he has to. Too often last year kane looked to defer, which limits his options and threats.
Defenders didn't have to worry about him trying to score and could look to just close off passing lanes.
Watch this space.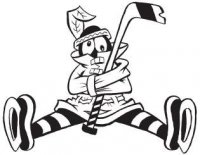 Sam Fels is the proprietor of The Committed Indian, an unofficial program for the Blackhawks. You may have seen him hocking the magazine outside the United Center at Gate 3. The program is also available for purchase online. Fels is a lifelong 'Hawks fan and he also writes for Second City Hockey .