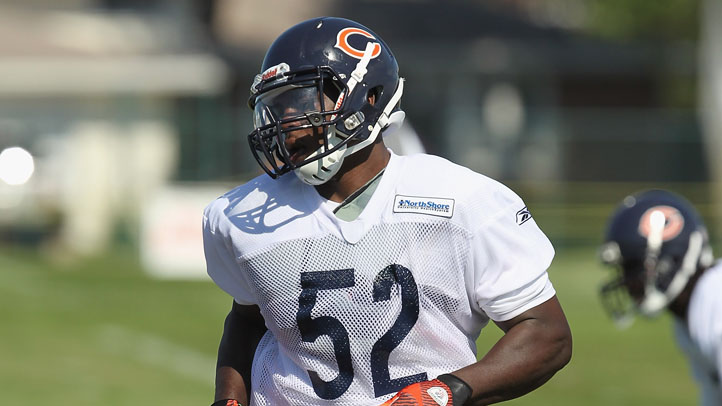 Bears rookie J.T. Thomas was arrested in Morgantown, W.V., this weekend and charged with misdemeanor marijuana possession, according to West Virginia authorities. From the MetroNews:
The incident occurred at 3:55 a.m. when Thomas was pulled over for going the opposite way on the one-way section of University Avenue in Morgantown. According to the criminal complaint, Thomas was driving over the 25 mph speed limit and was pulled over on Falling Run Road.

When asked to provide his registration for his car, he a bundle from his glove compartment which contained two plastic bags of a green leafy substance that looked to be marijuana, according to the criminal complaint.
Thomas was reportedly released on a bond early Monday morning and was described as very cooperative. He was in Morgantown to raise money for his foundation.
According to his foundation's website, Thomas' next stop is to donate money to the Epilepsy Foundation.
At this early stage in career,Thomas is known more for his charitable work than anything he's done on the field. He's the Bears rookie who spent Super Bowl week bringing a 14-year-old who suffered from epilepsy to the big game. He also is the guy who took an eighth grader to her prom not long after he was drafted by the Bears.
Copyright FREEL - NBC Local Media