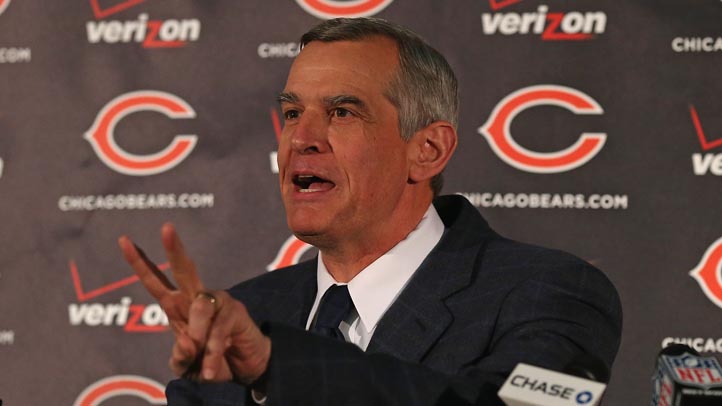 Chicago seems a bit perplexed by the Bears picking Kyle Long with their first-round draft pick My Facebook and Twitter timeline was filled with a collective, "Huh?" Media responded with a confused, "Wow." What is it that Bears' general manager Phil Emery saw in Long that we all missed?
He talked about how Long's versatility made him the team's pick.
"That's part of the reason why we are extremely excited to have him here, is his versatility. He's going to start out at guard. We feel like he can be a starting right tackle. We feel like he can be a good left tackle in this league so that's part of what attracted us to him, to Kyle."
Emery is a bit of a stat geek. He is a numbers man who has come up with a way to grade every prospect, and Long was the highest rated offensive lineman using Emery's rankings.
"Just to give you an idea, we do a lot of research on the athletic end of it. Jim Arthur, one of our assistant strength coaches does a tremendous job of correlating information and pulling all the history of that position together, where they were as athletes started with Rusty (Jones), Bill Polian, it's called our athletic index score, or A-Score. This guy is the highest, this guy is number one offensive guard in the last 12 draft classes and that's as far back as we go. He rates as rare. In our scale, 9 is rare. He rates as rare."
Long visited Halas Hall during last week's mini-camp, giving the Bears a chance to draw collect plenty of data. Between his visit, what he did in the combine and his short career at Oregon, Emery was hooked.
It still may take the rest of us a while to catch up to Emery's enthusiastic approval of Long.

Copyright FREEL - NBC Local Media