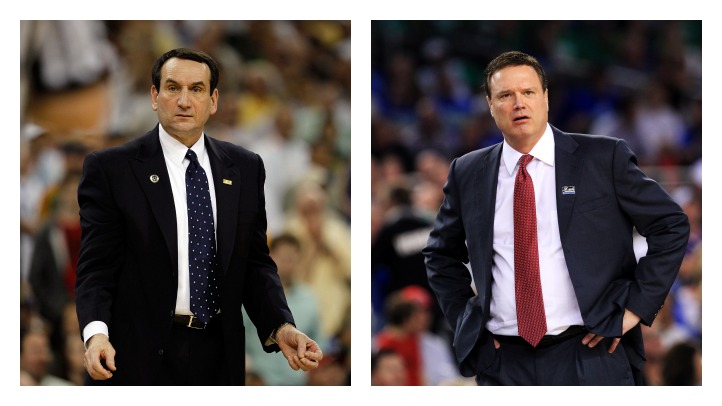 Jabari Parker, Andrew Wiggins and Julius Randle all shared the same stage on Tuesday night in the State Farm Champions Classic at the United Center. With all 30 NBA general managers in attendance and tons of pro scouts, it was an opportunity to see the players who could be the first three picks taken in next June's NBA Draft.
The 2014 draft class is loaded with talent. So much so that the idea of "tanking" has become a topic of conversation around the NBA. The idea is simple: teams in the league will intentionally lose games to increase their chances of snagging a high lottery pick and the right to draft one of these franchise changing players.
To many, the idea makes perfect sense. But Duke head coach Mike Krzyzewski doesn't agree with the premise at all.
"As an American I wouldn't like to think that an American team would never want to lose or create situations where you would want to lose," Coach K said after his Blue Devils squad was beaten by the Kansas Jayhawks. "I can't even fathom. I can't go there. I can't believe that that would happen … If that is happening, shame on whoever is doing it."
Kansas head coach Bill Self took a different approach. While he didn't flat out disagree with the idea, he didn't think tanking was really happening in the NBA.
"I don't think anybody's tanking," said Self. "I know that guys that like to play and compete. And I guess you can make sure that you don't play certain guys, which I don't think has happened."