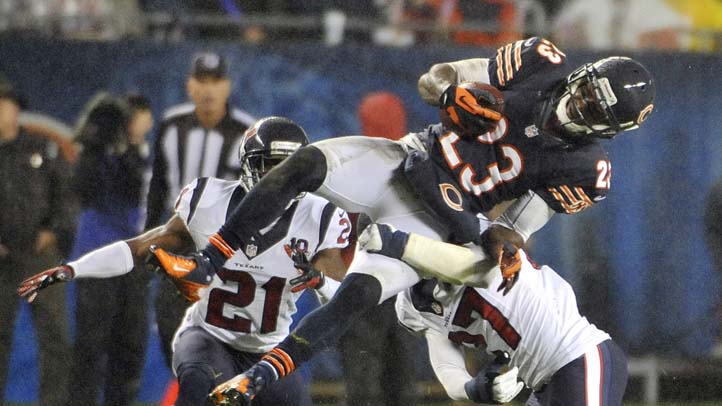 One year ago today, Devin Hester returned a punt 82 yards for a touchdown against the Detroit Lions.
That's the last time the vaunted return man broke one for a touchdown.
In 2012, his punt return average is down, his moves are less thrilling and he's just not the electrifying return man the Bears need.

So what's his problem? Well, it's not only his fault. Corey Graham, the ace special teams player for all of Hester's previous big runs, is now playing in Baltimore. Hester doesn't have the same kind of blocking and protection when he's returning the ball.

But it's not just Graham's departure that's affecting Hester. It's could be the pressure.
Hester is trying so hard to get to the end zone on every return that he's dancing all over the field. When looking for the perfect hole to hit, he runs end zone to end zone. He runs backward. He jukes and jives ... and then gets tackled.

He's suffering as a receiver, too. On Sunday night, he was targeted four times but made just two catches for four yards.

Hey Devin, take a breath.
Get out of your head for a second and just play football. It's OK if you don't get to the end zone, but not getting any yardage at all doesn't help.
Copyright FREEL - NBC Local Media