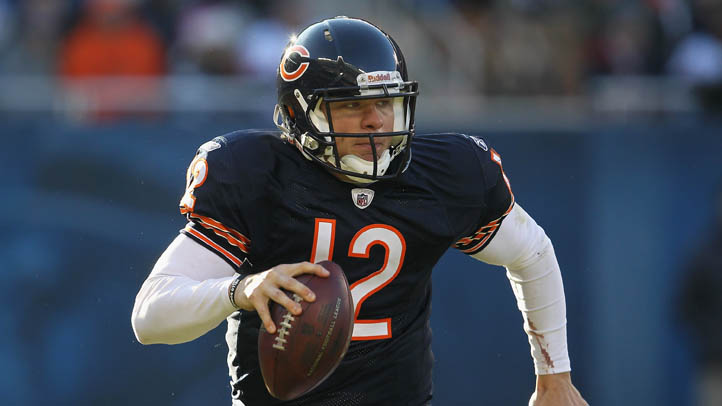 As free agency nears, the Bears have to make hard decisions on who to hold onto and who to bid a farewell sayonara. Since Phil Emery is new, Grizzly Detail wants to help with some advice on who to cut and who to keep. Here are previous installments. Today we focus on the back-up quarterbacks.

Caleb Hanie: Honestly Caleb, we tried. We hoped beyond all hope that you were the back-up quarterback who could keep the Bears heads above water while Jay Cutler healed from his broken thumb. You needed to help the offense win two -- TWO OUT OF SIX -- games, and you couldn't do that. In four games, you threw nine interceptions and just three touchdowns.

You've been with Chicago for three years, and yet there were Pop Warner quarterbacks who showed more poise in the pocket than you did. The one good thing to come from your implosion is that Chicago learned you are not the man to back up Cutler. So well, Caleb.

Josh McCown: At the beginning of the 2011 season, McCown was a high school football coach. By the end of it, he was the one man who could play decently enough at quarterback to stop the Bears five-game losing streak. As soon as he was comfortable with the Bears offense, the 32-year-old showed much more comfort as a QB than Hanie, who spent years in the Mike Martz offense.

Though McCown will be 33 when the season starts, the Bears don't need a young, developmental project. They need a back-up who can be reliable and consistent should Cutler get injured. That's all. McCown has proven he can do just that, so go ahead and sign him, Phil.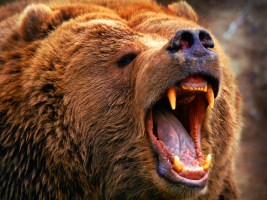 Check out Grizzly Detail: NBC Chicago's Bears blog features videos, photos, news, commentary and more. All the Grizzly Detail is right here.
Bear Down, Chicago.
Grizzly Detail on Twitter: @Grizzly_Detail

Copyright FREEL - NBC Local Media