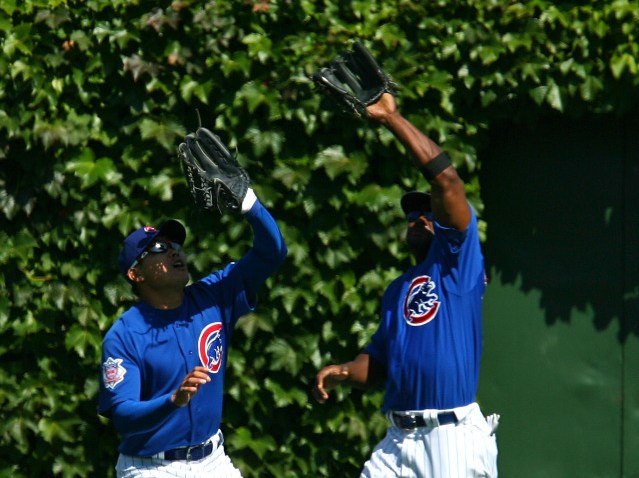 In a perfect world, the Cubs wouldn't have to do this: Instead of looking to free agents every year, they'd have one or two hot young prospects they could bring into the fold, develop slowly and eventually unleash on the world -- like they did with Geovany Soto in 2008.

But this isn't a perfect world, and the Cubs, for all their lavish spending in the offseason, don't have much of a farm system to show for it. So yet again, after 2009's mediocre, ugly season draws to a close, the Cubs will likely turn to the free agent market to patch their holes. Is there anything good out there?

Glad you asked. There is, in fact, though it depends what the Cubs are willing to spend. If new ownership gives Jim Hendry a green light, he could probably spend a fortune in 2010, even if most of what he'd spend wouldn't be the best investment. (Note: The best investment is drafting good players and developing them and then paying them for peanuts for their first six years in the league, which are oftentimes their most productive ... but we digress.)

Top of everyone's mind is right field. Assuming Bradley doesn't return to the Cubs -- and that looks unlikely at this point, -- there are a few big-name right fielders on the market, Bobby Abreu and Vladimir Guerrero being the two most notable. Those two will be expensive, and they're also aging: Abreu is 36 and Guerrero is 34, and hitters typically begin their declines much earlier than that.

There are options in other fields: Carl Crawford, Matt Holiday and Jason Bay are all interesting prospects from left field, provided they're willing to move over to right. Same goes for center fielder Rocco Baldelli. Baldelli is likely to be cheap and is only 28 years old, meaning he could still regain some of the talent he showed before a systemic disease derailed his career.

Other major Cubs' needs? They could use a starting pitcher, especially if they decide not to re-sign Rich Harden. Unfortunately, Rich Harden is probably the best free agent pitcher available this offseason. With the likely departure of Kevin Gregg -- that went well -- the Cubs could also go for a closer. They could also cross their fingers and hope Carlos Marmol pans out. Either or.

In the end, it's hard to imagine the Cubs embarking on a major free agent spending spree this early into the Ricketts administration. Or maybe not. Maybe the Ricketts' will be eager to show the new bosses won't skimp on the funds. Either way, what we do know is that when Jim Hendry goes free agent-crazy, only rarely do good things happen.

Eamonn Brennan is a Chicago-based writer, editor and blogger. You can also read him at Yahoo! Sports, Mouthpiece Sports Blog, and Inside The Hall, or at his personal site, eamonnbrennan.com. Follow him on Twitter.
Copyright FREEL - NBC Local Media