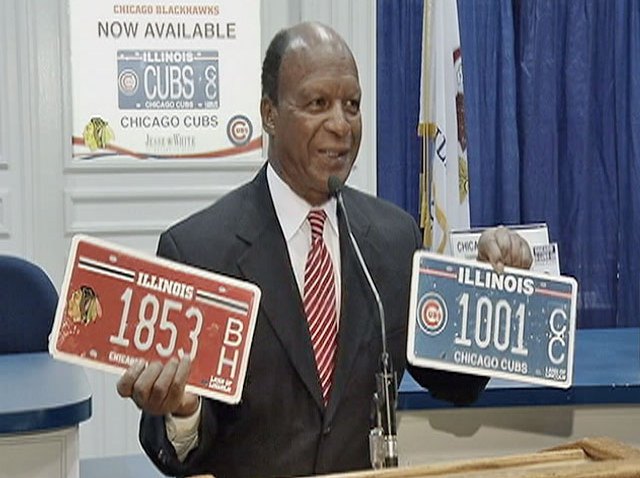 There's another reason to go to the Auto Show, especially if you're a sports fan.

New license plates, honoring the World Champion Chicago Blackhawks and the Chicago Cubs, are now on sale.
They'll cost about $69, depending on whether you want vanity plates or personalized plates. Twenty-five of those dollars goes to Illinois public schools.
Any Illinois sports team can design their own license plates, but so far, the only takers are the Blackhawks and the Cubs, although Secretary of State Jesse White is in talks with other teams, including the Chicago Bears.
State lawmakers are also considering opening up license plates to advertisers, sort of like mini-billboards, to raise revenue -- instead of taxes.