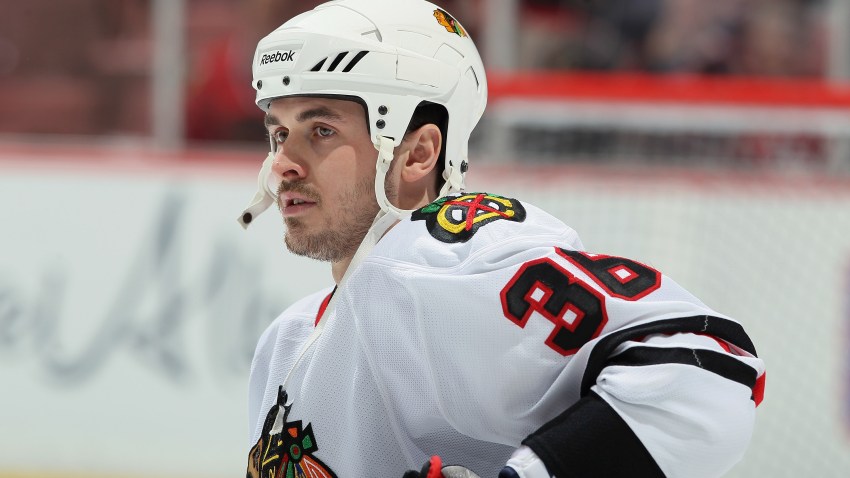 Now that the batting practice that is the Columbus Blue Jackets is out of the way, what do the Hawks have left on their most pivotal road trip in a couple years? Bumps for sure.
Friday v. Vancouver - Ah, the blood rival. Considering the Hawks have mudstomped the Canucks in their last four visits there, one has to believe the Canucks will be bleeding from every orifice in their face in anticipation of this one. They are the conference's best team, and last night easily ghosted past a pretty good Dallas team in Texas. Thankfully, the Hawks have actually bothered in every game against their fiercest rival this season, going 2-1, and even the loss was just the Canucks pretty much playing to perfection. Stil, the past two years there's been one regular season game in BC where the Hawks get tonked, and I'm fearful this could be number three. They'll certainly be seeing an inspired opponent.
Monday v. Calgary - Considerably easier. The Flames are one team that hasn't been able to get involved in the playoff discussion until recently, and there's reason for that. They're an unfortunate hockey team. They are loaded with overpaid veterans who long ago stopped caring most of the time. However, they've won five straight vaulting themselves two points behind the Hawks, so if the Hawks mail it ln like they did last time in Cow Town they'll get trampled again. Still, a better example of the gulf between these two is the 4-2 joy ride the Hawks won in December when Patrick Kane got hurt.
Feb. 9th v. Edmonton - The opposite of the Flames in that this is a bunch of kids who haven't been given a clue yet. The Hawks managed to lose to them twice at home, but also destroyed them in Northern Alberta when they actually cared. That game was over in 15 minutes, and this one should be too.
Feb. 11th v. Dallas - This is where things get tricky. Dallas has shocked everyone this season and is opening up on the Pacific Division. They have one of the best Top 6 forward corps around, and a goalie playing out of his mind. They've split against the Hawks this season, and this is probably the one Marty Turco is eyeing.
Feb. 12th v. Phoenix - We don't know how they do it, but Phoenix has once again become formidable. A solid defense with budding star Keith Yandle and a fine goalie in Ilya Bryzgalov who is playing for a contract. They don't make mistakes, and they seize on yours. You couldn't pick their forwards out if they strolled naked down Michigan Avenue, but they're getting it done. The Hawks didn't win here in two tries last year, it'll be a test.
The Hawks must come out of Alberta with two wins, setting themselves up for a successful trip if they can just split the Southwest Two-step. If they pull out a victory in Vancouver or sweep the latter two games, it'll be a wild success. But it won't be easy, and they'll have to be way better than they were last night.