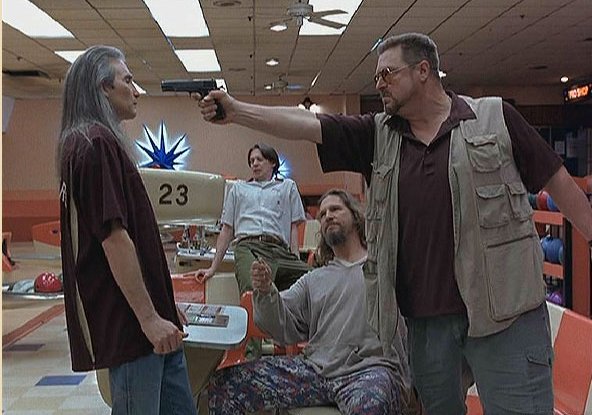 That time again:
Mark It 8, Dude
Jonathan Toews - We should probably just carve his name here the rest of the season. Two game-tying goals in the 3rd period, including yesterday's heart-stopper in the last minute. Captain Marvel is simply willing this team points right now, and with as top heavy as they were before they became as banged up as they are now, it's going to have to continue. With the second line in flux and a third and fourth line that you can't count on for much more than remaining upright as they walk from the dressing room, the top line is shouldering an Atlas-like loud. Thankfully, they've been up for it, or at least Toews has. The song must remain the same.
Niklas Hjalmarsson - The stats won't show it, but Hammer has had his two best games against Tampa and Washington, as he and Seabrook drew the simple assignments of dealing with Steven Stamkos and Alex Ovechkin. They at least kept Ovie in check. But Hammer's been more physical and smarter with the puck, finally eschewing the lazy, blind, hope for a miracle chucks to the neutral zone that he'd opted for most of the year. With Brian Campbell out and Duncan Keith and Nick Leddy varying wildly from great to face-palm, the Hawks need more of this.
Over The Line, Mark It Zero!
Coach Quenneville - Q may have cost his team at least a point by starting an overheated Corey Crawford in Florida, and he may have again by either playing him yesterday or not playing Turco tonight, results pending. Quenneville has never handled his goalies in a way that made sense, always hoping that someone just grabs the reins so he doesn't have to think about it. But Crawford is obviously weary, and Q needs to find a way to win a couple games with Turco in net.
Patrick Sharp - Sharp's always been streaky, but when you're on the wing of the hottest player on the planet than one goal in six isn't considered acceptable. Worse yet, these days when Sharp isn't scoring he isn't doing anything else. At wing, Shooter can fall into the trap of floating around and waiting for Kane or Toews to hit him in stride for a one-timer he can't miss. His goal against Tampa was the antithesis of that, getting to the net and making something happen. But he hasn't done that enough, and it was his whiff that led to the game-changing shorthanded goal in Washington. Sharp has to keep moving his feet in every zone to be effective, even if he's not starting red lights and Chelsea Dagger.