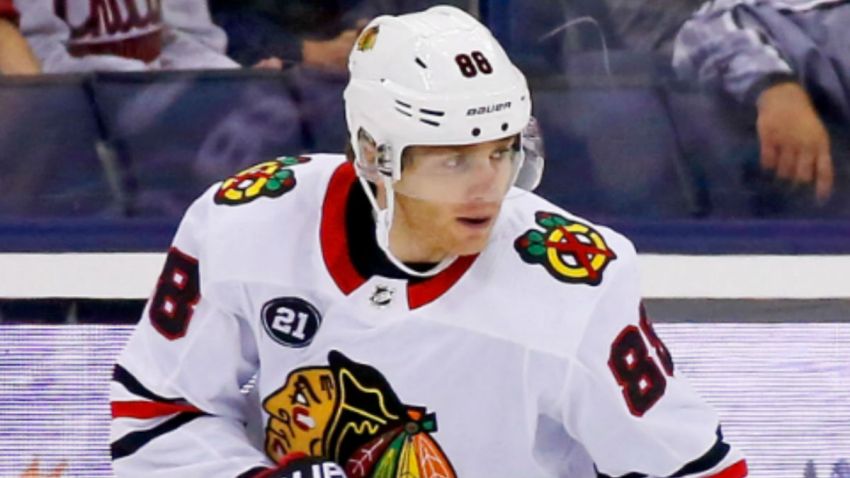 The script is becoming all too familiar for Chicago Blackhawks fans, as the St. Louis Blues scored a blowout 7-3 victory on Saturday night.
Vladimir Tarasenko scored a pair of goals for the Blues, and Ryan O'Reilly and Zach Sanford each had three points apiece as St. Louis throttled Chicago.
Patrick Kane had two goals and an assist for the Blackhawks, and Artem Anisimov scored a goal and dished out two helpers, but it wasn't enough as a lackluster defensive effort for Chicago spelled disaster in the divisional showdown.
Corey Crawford had his worst game of the season, giving up six goals on 36 shots. Chad Johnson stopped all five shots he faced after coming in to relieve Jake Allen for the Blues after the netminder was injured in the second period.
The Blackhawks got to within a goal late in the second period after Kane scored his second goal of the contest, but from there, it was all Blues.
Tarasenko scored with four minutes to go to make it a 5-3 game, and Alex Pietrangelo and Alexander Steen each added goals in the closing two minutes of action to give St. Louis the victory.
The Blackhawks won't have much time to lick their wounds, as they'll head back to Chicago for a Sunday showdown with the Edmonton Oilers.