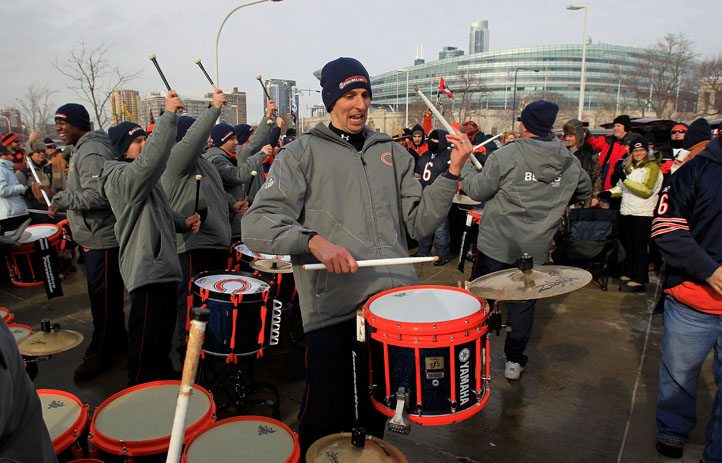 Super Bowls are usually held in places that offer a refuge from the long, hard winter of a football season. But after a fantastic event in Indianapolis, and a future Super Bowl set in New York's outdoor stadium, Chicagoans have to wonder, why not us? Cold weather and Midwestern-ness are now allowed, and Chicago excels at both.

Commissioner Roger Goodell didn't quite close the door on a Chicago Super Bowl.

"Chicago is a great community," Goodell said at his annual Super Bowl press conference. "I hear it from my wife every day, by the way, but as far as football fans are concerned, there is no greater passion in Chicago. There are a number of issues that go into playing a Super Bowl. It's not just the stadium. It's clearly the number of hotel rooms, the other infrastructure, all of which I presume that Chicago would meet."

Chicago could also offer the NFL:

1. Hospitality: Chicagoans know how to show visitors a good time. We have the hotel rooms, shopping, attractions, museums, taxi cabs, public transportation, airports and all-around welcoming spirit to make sure every Super Bowl visitor remembers Chicago forever.

2. Eating: From the Girl and the Goat and Topolobambo to Gene and Jude's and Johnnie's Beef, we know how to feed people better than anyone else. Chicago's many restaurants could not just feed the Super Bowl hordes; they could feed them well.

3. Snow and cold: Let's just take the bull by the horns on this one. Yes, a game set in early February does have a good chance of being in cold, snow and ice. So what? It's football. If you can't handle cold weather, play a different sport. Outside the game, this isn't the kind of city that will be slowed by a little weather. Even when last year's epic blizzard hit, we were back up and running within 24 hours of the end of the snow fall. New York doesn't have the same kind of track record. So bring on the snow.
Copyright FREEL - NBC Local Media