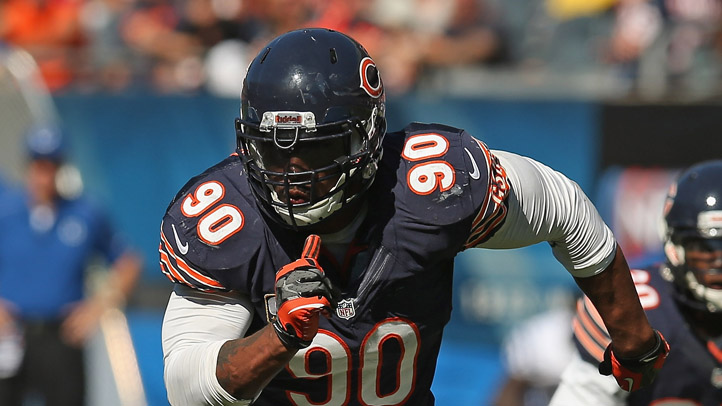 The St. Louis Rams will be without Left Tackle Rodger Saffold, so backup Wayne Hunter will have his hands full against the Bears defense.
One of the more interesting interviews this week was with the normally reserved Bears defensive end Julius Peppers. Eleven years into his NFL career Peppers is passing on his knowledge of the pass rush to the younger Bear cubs.
"It's not anything new. I've always been willing to share any knowledge I have because at some point I'm not going to be around here and it's going to be up to those guys to perform," Peppers said.
And because of the development of Israel Idonije, Henry Melton, even rookie Shea McClellin, Peppers is coming out of the game more. Defensive Coordinator Rod Marinelli is rotating players in and out more, and it's keeping Peppers fresher. He had two sacks against the Packers for 21 in three seasons with the Bears. But 102 sacks in a career can take a toll on the Bears end whose legs can use a break here and there.
"Yeah, I feel fresher, I'm coming out of the game more than I have in the past here. We have guys developing so I feel a little bit more comfortable coming out of the game and allowing those guys to play."
Peppers also says the development and versatility of the Bears defensive line allows them to move around he can line up on the right or left edge, and move inside along with Idonije or even McClellin.
"We also have guys that are interchangeable that can play different positions along the line so it's creating mismatches and its also creating a little bit of confusion up front for the offensive lines."