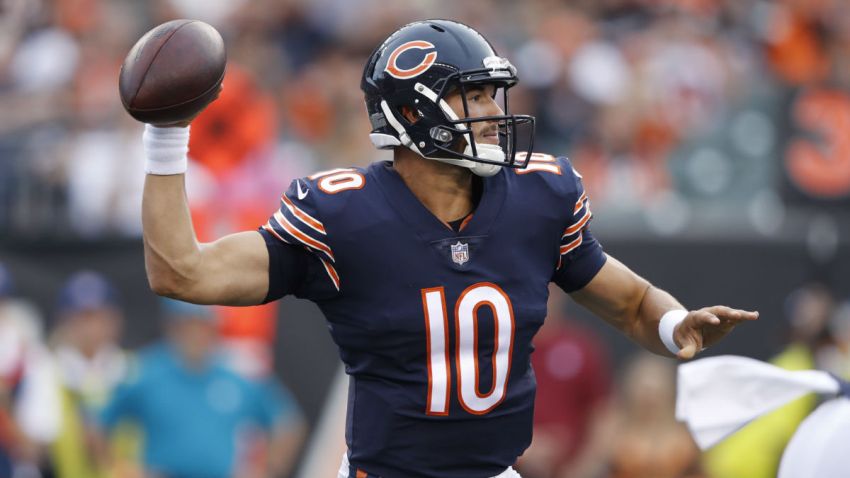 Chicago Bears quarterback Mitchell Trubisky had never thrown more than two touchdowns in an NFL game before Sunday, and he blew past that in a big way against the Tampa Bay Buccaneers.
Trubisky, who had thrown for 591 yards and two touchdowns in three games heading into Sunday's contest, threw for a staggering six touchdowns and no interceptions in a Bears romp over the Buccaneers.
The performance was record-breaking for Trubisky, who became the first Bears quarterback to throw five touchdown passes in a single half. Five of his tosses came in the first 30 minutes of action, and buried the Buccaneers early in the contest.
The six total touchdowns Trubisky threw were one shy of the Bears record, which is held by Sid Luckman. The six strikes were the most a Bears quarterback has thrown in a single game since Johnny Lujack accomplished the feat all the way back in December of 1949.
The win gives the Bears their first three-game winning streak since 2013, and leaves them in first place in the NFC North Division.