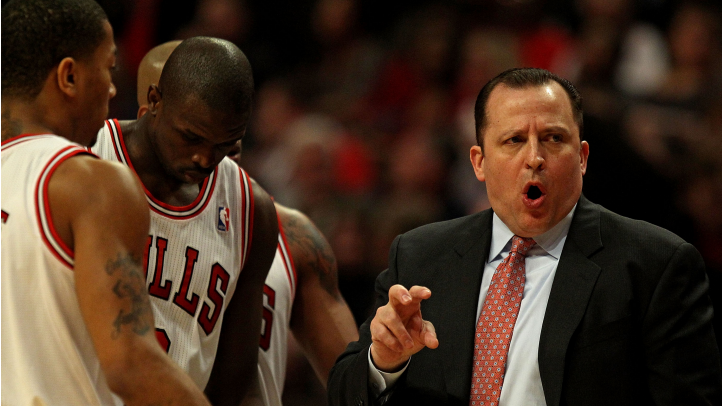 As the Bulls prepare to face the Washington Wizards in Brazil on Saturday, Tom Thibodeau had his team focused on attention to detail with respect to the offense in the Bulls second practice session in South America on Thursday.
"We didn't do a lot of contact. We cleaned things up," Thibodeau told the Chicago Tribune. "We had a good hard practice. We did some contact early on, but most of the practice was timing up the offense. We added a few things and things of that nature."
Thibodeau's offensive game plan this season is to push the ball in the open court whenever possible and use crisp ball movement in the half court setting to open up easy driving lanes to the basket or low-post scores for his bigs like Joakim Noah and Carlos Boozer.
After sitting out Chicago's first two exhibition contests with a groin injury, Noah is expected to suit up and play against the Wizards and Tom Thibodeau is anticipating increasing minutes for some of his players and also experimenting with different rotations as well.
"We're gradually building up, so nothing is really going to change," Thibodeau explained. "We're going to extend the minutes a little bit but still get a look at some guys. It's important for that second unit to develop chemistry, and there are guys on that second unit that will play with the starters. We want to get comfortable at all aspects."