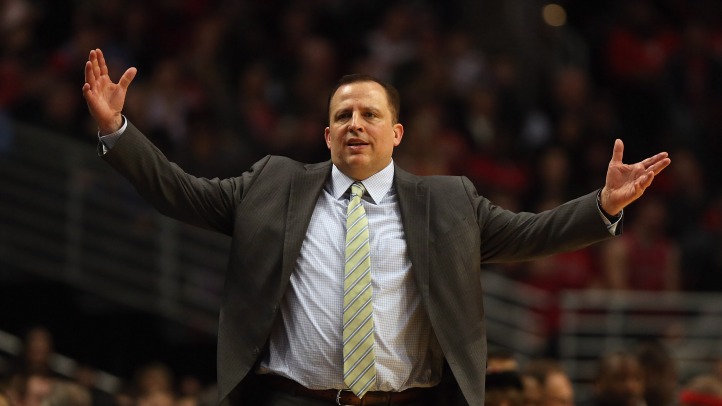 The Chicago Bulls have consistently been one of the best defensive teams in the NBA under the tutelage of Tom Thibodeau.

But even though they are the fourth best defense in the NBA overall this season, they're ranked 29th when it comes to guarding the three-point line -- the second worst in the league.
Eighteen games into the 2013-14 season, Chicago is allowing teams to shoot 40 percent from beyond the arc, and to a man, it all comes down to one thing.
"It usually requires multiple effort," Tom Thibodeau said on Monday. "The scramble 3, the transition 3, those are the things you have to eliminate."
"It's effort, man," Taj Gibson said, echoing the words of his coach. "We just have to have the will to play the possession to the end."
"We look at it, we talk about it, we have a concentrated effort to try and take away the three, but it seems like it just keeps killing us," remarked Kirk Hinrich. "We'll keep working at it. A lot of it is transition, second shots -- there's been an unbelievable amount of times where there's been a loose ball and teams pick it up and hit a three against us. It seems like here at home it's happened a lot to us."