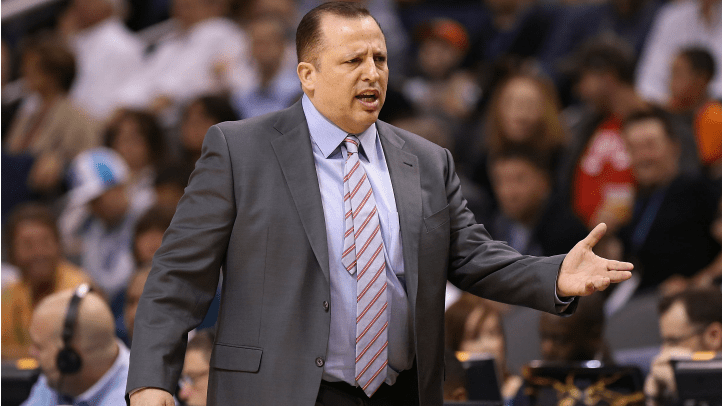 After Saturday night's disappointing loss to the Philadelphia 76ers, Tom Thibodeau expressed the importance of practice to help his team work on the problem areas that currently have the Chicago Bulls at 1-2 on the season.
So on Monday, the Bulls went through a rigorous three-hour practice session at the Berto Center.
"Today was a good team practice. We got a lot of work done. We had good intensity," Thibodeau said after practice. "We have to keep building on that. We need everyone to practice… I thought the effort was good and the concentration was good. We just have to strive for improvement each day."
Chicago hasn't looked good on defense or offense this season, and given the fact that the other 29 teams in the NBA have all ramped up their intensity, it's time for the Bulls to do the same.
"It was good, man. We really got up and down, scrimmaged a little bit and worked on all our plays, and executing all our plays," said Derrick Rose who has struggled through the first three games shooting 29 percent from the field, 27 percent from the three-point line and averaging 5.7 turnovers.
"That's something we rarely do, especially in Thibs' practices. It's really just drills. But we got after it today, and I think everybody felt good about themselves and how they performed in practice."
"If you don't play this game with an edge, you're going to have a problem," said Thibodeau. "You can't feel good about yourself when you get a big lead. I say this to you guys all the time: 10 points in the NBA can be made up very quickly. One minute can get you 10 points. It happens a lot more than people realize. You let your guard down and start trading baskets and get loose; you're putting yourself at a big disadvantage."
The Bulls face the Indiana Pacers on Wednesday night in Indianapolis, their third playoff team in the first four games. And while no one is quick to consider them a rival, they're certainly not looking past their Central Division foe.
"Indiana is tough. They're playing well. They play hard, play great defense. They're an inside out team. It's a physical game. We have to play for 48 minutes," Thibodeau said.
Derrick Rose concurred.
"If we don't come out with the same aggression like we do in practice and what we've been talking about, we're going to get our butts whipped up there because they've been playing great basketball. We've got to come together and we're on the road. Usually, when we're on the road, that's when we focus."