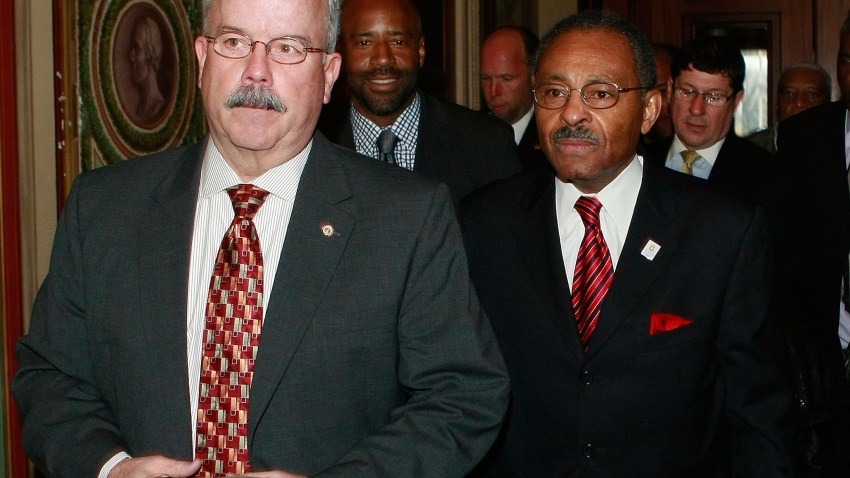 Carlos Boozer and Tom Thibodeau apparently don't see eye-to-eye when it comes to deciding between who should finish games and who shouldn't. Boozer raised eyebrows after publicly complaining about his lack of playing time in the fourth quarter of games.
Later, the head coach addressed his power forward's concerns in a diplomatic fashion.
"Those, they're tough decisions. I have two guys that are deserving of being starters. Both guys are critical for our team," said Thibodeau. "So I'm asking Taj to sacrifice not starting. In some cases, Carlos has to sacrifice not finishing. For us to achieve what we want to achieve, both guys have to play very well for us."
Gibson is the player Thibodeau trusts in late game situations due to his ability to defend at a high level, something Carlos Boozer isn't exactly known for. The head coach also cited his reserve big man's ability to score in crunch time as well.
"You also have to look at what Taj is doing. Obviously Taj is our best defender at that position — but what you can't overlook is Taj is also our most efficient scorer in the fourth quarter," the coach said. "You're looking at a guy that's shooting 49 percent for the season in the fourth. The last five games, he's shooting 58 percent. He's averaging over seven points per game [in the fourth quarter] in the last five [games], so he's been playing at a very, very high level."
Thibodeau also added, "Both guys are deserving. They're both starters in my eyes. So I'm always going to base my decisions on what's best for the team. And I'm asking both those guys to sacrifice. I'm trying to get them both as close to starter's minutes. Carlos is playing 30 minutes [per game]; Taj is playing 28.
"So that's the way it goes and I have to do it based on performance. And that's how I'm making my decisions, and that's how I'll always make my decisions. Carlos is very important to our team."