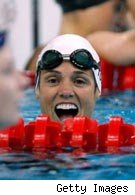 Marco Belinelli was key to the Bulls' success last season. Without Derrick Rose, the Bulls were able to finish fourth in the Eastern Conference and defeat the Brooklyn Nets in the first round of the playoffs, and Belinelli was key to that success.
But after the season was over, the Bulls allowed their reserve shooting guard to leave for the San Antonio Spurs after just one season in Chicago, despite his belief the team was going to offer him a contract to stay.
"I was almost sure, 100 percent, that Chicago was [going to] offer me good money, good [years]," Belinelli said to ESPN Chicago. "But the NBA is a business. I got a little bit of offers from other teams and when San Antonio called me I didn't think too much, honestly. Having a team that really wanted to win a championship and I can really improve my game, so I think I [made] a really good decision to come here and try to be a better player. Play with great players that know how to win a championship and a great coach like Pop."
"We hated to lose him," Tom Thibodeau said of Belinelli. "I think anyone that's serious about basketball and serious about winning, they're going to thrive with Pop, they are. The game is so important to Marco. He plays for the team, he plays to win, and when I heard he signed here I knew he would be a great fit."
Belinelli says he enjoyed playing for Thibs and he also enjoys playing for Gregg Popovich and says he has a great relationship with both coaches.
"I think they are great coaches," he said. "Thibs was great with me. Pop is great. But I've got a really good relationship with them. We can speak about everything. I was [anxious] a little bit this summer because I didn't know much about Pop, but I know right now he's a great coach and I think he's a great person."