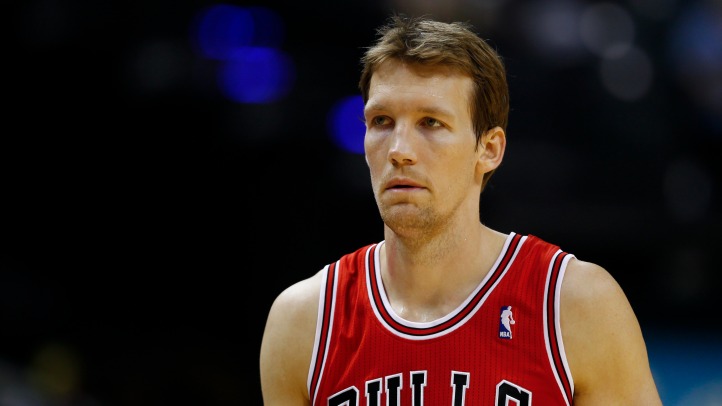 Since Derrick Rose went down with a torn meniscus in his right knee, the Chicago Bulls have been in somewhat of a freefall. The Bulls are just 2-5 since Rose's injury -- along with injuries to starting shooting guard Jimmy Butler and small forward Luol Deng -- and at 8-10, they currently hold the eighth spot in the Eastern Conference standings.
Many fans have already written off the season as lost, and the team's performance on the court hasn't given them much reason to think or feel otherwise. But newly acquired swingman Mike Dunleavy Jr. insists that all is not lost and the team will turn things around.
"You just know no matter what happens this group isn't going to fold at any point," Dunleavy told the Chicago Tribune. "It doesn't matter who is out there, who is injured or who is not, it's a high character group. There are a lot of teams where there's just as much talent and things don't go their way and they fold. That's what gives me confidence about this team going forward. We won't. We'll get it right."
Dunleavy Jr., ironically enough, has never played on a winning team in his professional career, despite playing on some very talented teams while in college at Duke, even winning a National Championship with his Bulls teammate Carlos Boozer.
But despite the downward spiral the team has been in of late, Dunleavy Jr. is still enjoying the game and playing for the Bulls.
"This is going to sound crazy, but this season has been pleasant for me," Dunleavy said. "To be able to compete and have a chance every night and go into the game thinking you're going to win, it's a big change for me. I've been on some pretty dysfunctional teams."