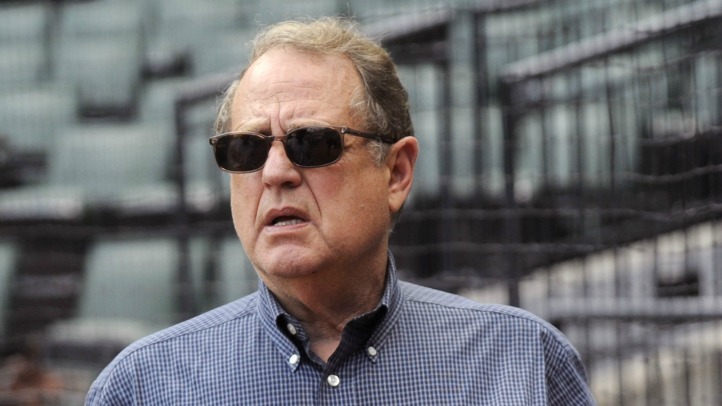 The Chicago Bulls are currently at .500 and are in fifth place in the Eastern Conference standings. Although the team is likely to hold on to a playoff spot -- without Derrick Rose and Luol Deng -- they're no threat to contend for an NBA Championship this season.
That reality is something that Bulls Chairman Jerry Reinsdorf, wholly accepts.
"Obviously, we're a mediocre team this year, a middle-of-the-pack team," Reinsdorf said in a television interview Monday night. "Looks like we probably will make the playoffs but we don't know for sure. But we're not that bad. When Derrick comes back, that gets us a top-five player and we've got a lot of things going for us."
Optimism for the future is what the Bulls are now holding on to as the core assembled four years ago to compete for a championship will be systematically dismantled in the coming months. And Reinsdorf is optimistic the Bulls will still be able to compete moving forward.
"We have the rights to [Nikola] Mirotic, who's probably the best player in Europe. He's going to come either this year or the following year at the latest. We're not starting from scratch," he said. "We still have Noah and Derrick and [Mike] Dunleavy and Taj Gibson and [Carlos] Boozer. We've got a pretty good base.
"The future looks good, and you have to be proud of the way they've played this year. We've had games where we've had one starter and they never give up. That's a reflection of the coach and also on the general manager. Since he's been here, he's been able to get the kind of players that our coach can coach."