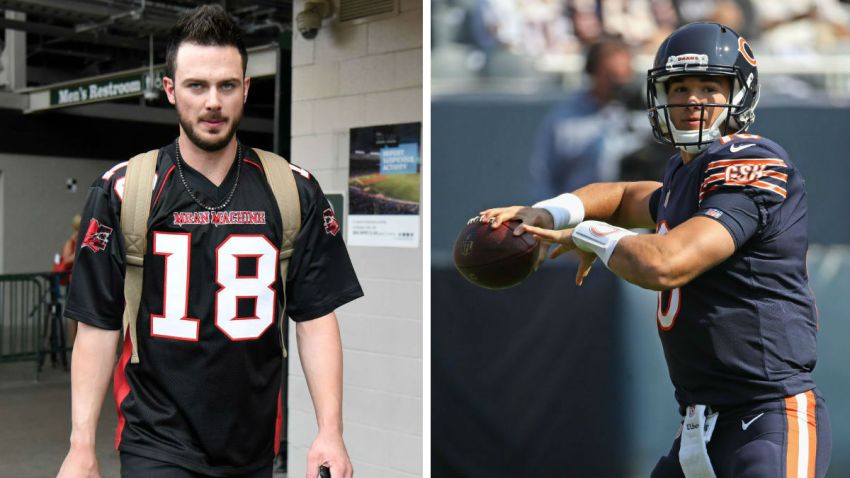 Chicago Cubs third baseman Kris Bryant knows all about carrying the hopes of a city on his shoulders, and he's offering his support to a very popular Chicago Bears rookie.
That rookie, quarterback Mitchell Trubisky, was taken with the second overall pick in this year's NFL Draft, and already he has fans clamoring for him to go under center as the Bears have started the season 0-2.
Bears fans can now count Bryant among that group.
"I mean, give him a chance," Bryant said on 670 the Score's "Bernstein and Goff" show. "You'll never know unless he's out there playing."
Chicago Cubs' 2017 Push for the Playoffs
Bryant, also a second overall pick, has captured a Rookie of the Year Award, an MVP award, and a World Series ring in his first three seasons, and he knows a thing or two about heightened expectations, and what the nerves of making your debut can do to a player.
"That will definitely get your heart pumping a little bit – everyone knows what I did in my first game," he said.
In that game, Bryant struck out three times, but he rebounded nicely to have one of the best rookie seasons in Cubs history.