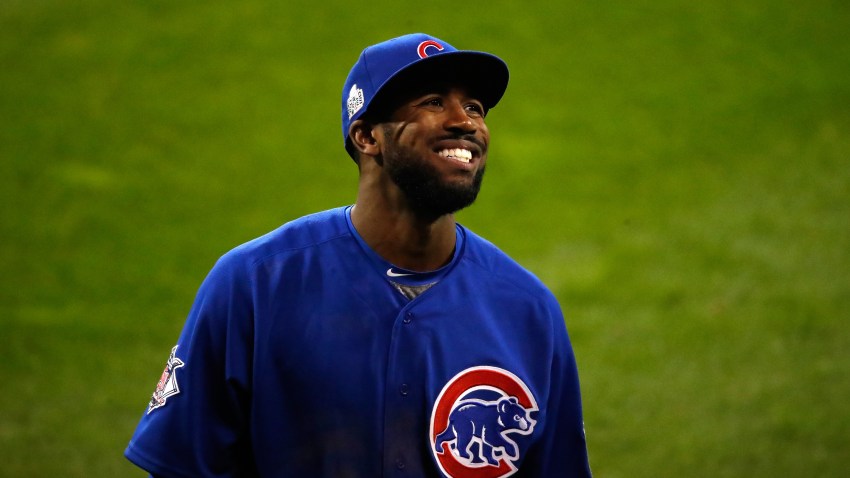 Chicago Cubs outfielder Dexter Fowler was a critical piece for a team that broke a century-long World Series drought, and it looks like he'll be looking to cash in on that reputation as he'll opt out of his contract and test free agency.
Fowler, who batted lead-off for the Cubs throughout the postseason and hit a lead-off home run in Game 7 of the World Series, will receive a $5 million buyout from the Cubs after opting out of the second year of a two-year deal that he signed with the team in February.
"I'm definitely going to be a free agent, but hopefully it happens a little bit quicker than last year," Fowler told ESPN's Sportscenter. "You can't control what goes on, but I loved my time in Chicago and I'm definitely not counting them out, but we'll see what God has planned for us now."
Plenty of teams could use a solid-fielding and hitting center fielder, but the Cubs do have some back-up options if they decide not to bring Fowler back next season. One option would be to simply move Jason Heyward from right field to center field, but with how good Heyward is in the corner outfield spot, there are other options worth considering as well.
The primary option aside from Heyward in center field would be to have Albert Almora Jr play there, as the defensive specialist could be looked upon to improve upon his rookie year offensive numbers at the position.
The Cubs could also test the free agent waters, but with a relatively thin class, they may instead opt for in-house options.
As for Fowler, there are numerous teams he could land with, and one could be right across town. The Chicago White Sox really liked what they saw from Adam Eaton in right field this season, and adding Fowler to the mix could not only give them another top-of-the-order hitter but would also drastically improve their outfield defense in the process.