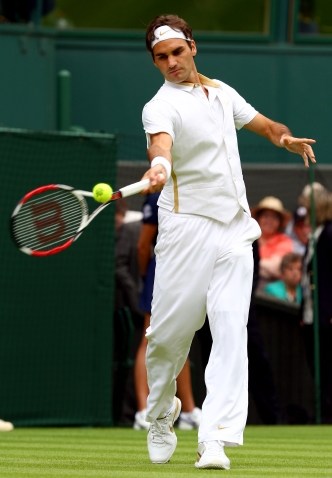 The Chicago Cubs have been rebuilding under Theo Epstein and Jed Hoyer for three seasons now, but their plan took a massive step forward on Tuesday night as they signed free agent pitcher Jon Lester to a 6-year contract.
The deal, which will pay Lester a reported $155 million, is the biggest move made by the Cubs' front office yet, and caps off an impressive Tuesday of deals. The team also landed catcher Miguel Montero in a trade with the Arizona Diamondbacks, meaning that two of their biggest needs have been taken care of.
A slew of teams were rumored to be interested in Lester's services, with the San Francisco Giants, Los Angeles Dodgers, and Boston Red Sox all making a hard push to land the free agent. In his career, Lester has a 116-67 record with a 3.58, and has been named to three All-Star Games. In the 2014 season, he was traded from the Red Sox to the Oakland Athletics, and during the stretch run he posted an impressive 2.35 ERA and 1.07 WHIP.
According to reports, the Cubs outbid the Red Sox by approximately $20 million. The Giants were reported to have offered Lester a seventh-year on a contract, but they disputed the report and said they had maxed out at six years. The Cubs' deal reportedly includes a vesting option on a seventh year, according to Bruce Levine of CBS Chicago.
Speaking at the Manchester Hotel in San Diego, site of this year's MLB Winter Meetings, new Cubs skipper Joe Maddon was jubilant about the signing, saying that the last time he was this excited was when his grandson was born.
"It's not often you get to win the lottery," Maddon said. "We won the baseball lottery so far this year."
When Lester met with the Cubs previously, he complimented the team's front office on their approach, and seemed impressed with the way they conducted their business.
"The thing I liked about them is it wasn't forced and it wasn't a sales pitch," he said. "It was like, 'This is what we can do.' I don't want BS. I don't want show. I don't want glitz and glamour. I don't want to walk out on the field with your name and number on the JumboTron. I'm not 18 anymore. I want you to tell me what you can do for me and my family."
On Tuesday night, two teams were eliminated from the sweepstakes, with Lester calling the Giants to inform them he wouldn't be heading to the Bay Area and the Dodgers being knocked out of the running. Picking between the Cubs and the Red Sox, Lester opted for a reunion with Epstein over going back to Boston, where he spent the biggest chunk of his MLB career.
For now, Lester joins a pitching rotation that has seen some young players seize roles and veterans be brought back into the fold. The team already has youngsters like Jake Arrietta and Kyle Hendricks in place, and veterans Travis Wood and Jason Hammel will also be in the mix.