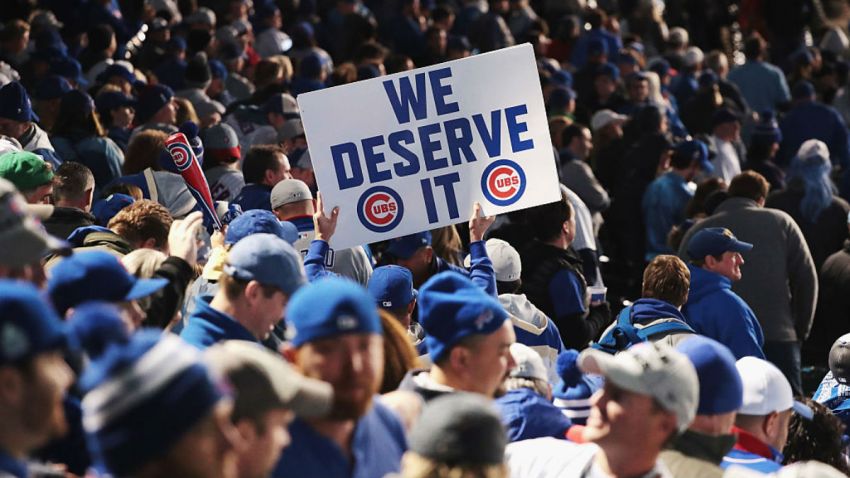 The Chicago Cubs are no strangers to making history this season, and they'll be trying to do it one more time as they prepare for Game 6 of the World Series against the Cleveland Indians.
The Cubs, who trail 3-2 in the best-of-seven series, are looking to become just the sixth team in big league history to come back from a 3-1 deficit to win a championship.
The most recent example came during the 1985 season, when the Kansas City Royals, trailing 3-1 to the St. Louis Cardinals, won the final three games and captured a championship over their in-state rivals.
Of those five comebacks, only three have come under the circumstances that the Cubs are facing, as they would have to win the final two games in the opposing team's ballpark.
The first of those game in 1958, when the New York Yankees overcame a 3-1 deficit against the Milwaukee Braves to capture yet another title for their impressive historical collection. The next one came during the 1968 season, when the Detroit Tigers defeated the Cardinals in three straight contests to capture the crown.
The most recent road team to finish off a 3-1 series comeback was the 1979 Pittsburgh Pirates, as the "Family," led by Willie Stargell, won three consecutive games over the Baltimore Orioles to win their most recent championship.
For the Cubs, there are a couple of interesting historical connections to their current predicament. The last team to blow a 3-1 lead in a series was this very Indians club, who coughed up an advantage against the Boston Red Sox in the American League Championship Series. Indians manager Terry Francona happened to be managing those Red Sox, who ended up winning the World Series in a sweep over the Colorado Rockies.
The Cubs themselves have never overcome a 3-1 deficit in a best-of-seven series, but they have overcome two series deficits in recent years. In 2015, the Cubs trailed the Cardinals by a game in the NLDS before winning three straight to advance to the NLCS. Speaking of the NLCS, the Cubs overcame a 2-1 deficit against the Los Angeles Dodgers this season to advance to the World Series, and they won three straight games to do that.
In terms of three game winning streaks, the Cubs have quite a few of those this season, having done that on 16 different occasions during the 2016 campaign.