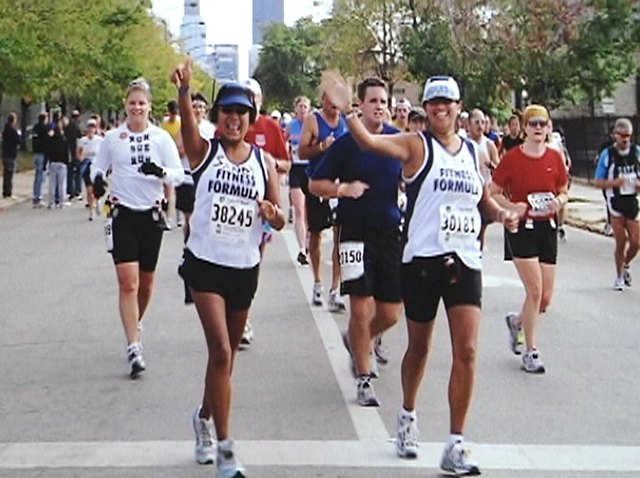 When Chicago police officer Sandra Mendiola-Kunis runs her fourth Chicago Marathon, she'll be doing it for more than just herself.

She has two inspirations: one is her father, who passed away in 2004 of Cancer, and who finished the marathon at the age of 59.

"When I completed my first marathon, I think I really thought about what he went through," Mendiola-Kunis said.

She said she focuses on her father's determination to pull her through difficult miles.

Her other inspiration comes from serving on the Chicago Police Department for the last 19 years. Running as part of Team CPD, she runs to raise money for the Chicago Police Memorial Fund, an organization that supports the families of injured and fallen police officers.

"Even if I don't know the person, they're still a family member, and it still affects everybody the same way, so I think this money gets put to good use," she said.

Her goal this year is to match the $1,200 she raised for the same cause two years ago. And for her, going 26.2 miles for the blue is a cause to which she can relate every day on the job.

"We do face so many different situations on a daily basis and you never know from one moment to the next when or what you're future holds," she said.