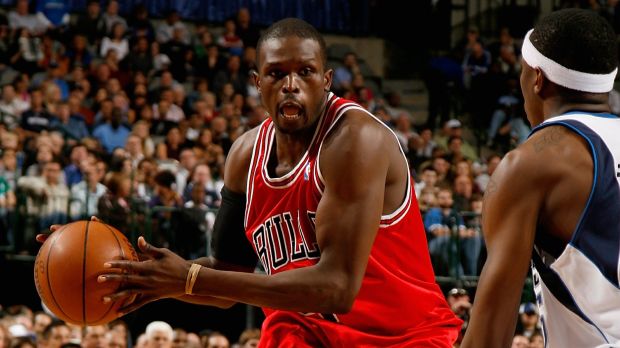 The Chicago Bulls eeked out a win Tuesday night that was reminicsent of how Bears played Cleveland this weekend. The won against an inferior team but not convincingly.
The Bulls barely trumped the lowly Milwaukee Bucks. At one point in the third, the Bulls trailed by as many as 18 points. If it wasn't for Jannero Pargo's impressive play off the bench and Luol Deng's 20 rebounds, the Bulls might have lost to a Bucks team that could itself muster only 81 points at the United Center.

The comparisons between the Bulls and the Bears are actually somewhat apt. Both teams have talent, and both teams have an oft-brilliant, newly acquired franchise player who occasionally doesn't live up to his own billing. Jay Cutler throws picks; Derrick Rose plays lackadaisical defense.

The differences are just as applicable, though; the Bears have far less talent per head at this point than do the Bulls, whose starting five should be able to compete with the top half of the Eastern Conference for a playoff spot. And where the Bears' flaws coming from the aging and feeble (cough: offensive line), the Bulls' mistakes tend to come as a result of their frequent youth.

But the man similarity is that both teams are barely beating the teams they should easily beat. If the Bears play the way they do Sunday for the rest of the year, they're cooked. If the Bulls do the same -- if John Salmons looks so horrendous for more than a few games -- it won't much matter how good the rest of the East is, because the Bulls will be at its bottom. Right next to the Milwaukee Bucks.

Eamonn Brennan is a Chicago-based writer, editor and blogger. He is the editor of Yahoo! Sports's college basketball blog The Dagger and a contributor to Inside The Hall. Follow him at his personal site, eamonnbrennan.com, or on Twitter.
Copyright FREEL - NBC Local Media