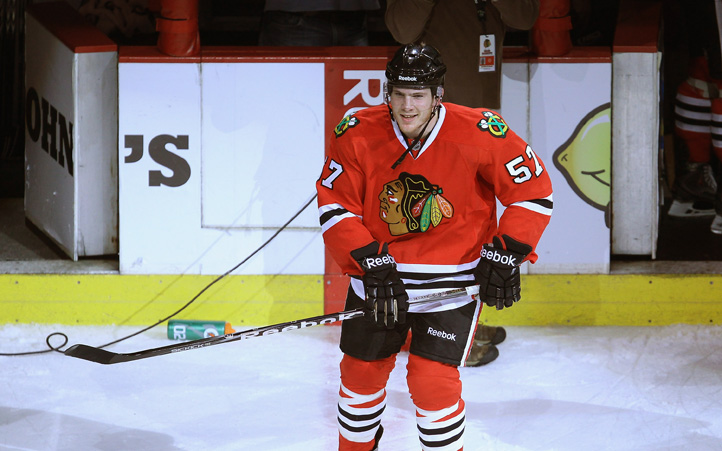 Geez, now who will fill the hearts of those who love grindy white guys who look like they're trying real hard because they don't have the talent to make the game look easy?
That's a bit harsh on Ben Smith, who was demoted today to Rockford. I like Smith, and think he would probably be a fit on the 4th line. He certainly was worth a look replacing Bryan Bickell on the 3rd line, as Bickell was simply non-existent. The idea was certainly a fit, a physical force to provide jam along the wall, open up some space for Bolland and Frolik, and hopefully get that line going.
But the reality was far different. Smith wasn't a physical force, didn't provide any offense, and the line was still getting torched defensively. Smith played seven games with the Hawks and was a -6. That's just not good enough. He is an NHL-er, but his game needs more polish at the AHL level right now. He'll probably be back.
No word on who might be coming back up, and the Hawks already have two extra skaters so there isn't a pressing need. But both of those skaters are d-men, currently John Scott and Sean O'Donnell, and if this frees up Joel Quenneville to use Scott at forward more than I'm frankly going to burn down my house. So someone should be coming up.
Rostislav Olesz has been banging in the goals in Rockford since his demotion. Jeremy Morin's game has started to pick up, but only for a short time and he'll probably need to demonstrate more consistency of game and health after out so long with a concussion. Brandon Pirri is a center, and the Hawks don't really require one anywhere but the 4th line, and Pirri's game isn't cut out for 4th line duty. Or it could be someone we don't see coming.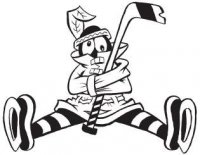 Sam Fels is the proprietor of The Committed Indian, an unofficial program for the Blackhawks. You may have seen him hocking the magazine outside the United Center at Gate 3. The program is also available for purchase online. Fels is a lifelong 'Hawks fan and he also writes for Second City Hockey .