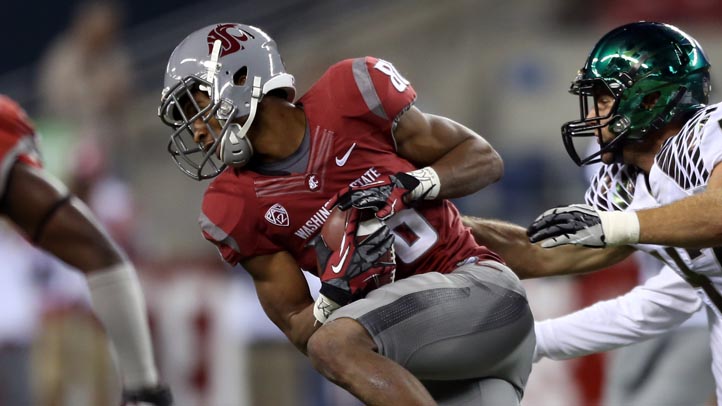 The Chicago Bears finished up their final round of this season's NFL Draft by selecting wide receiver Marquess Wilson from Washington State.
The former track star, who stand at 6-foot-4 inches tall, posseses an exceptional ability to jump high and run fast, making him a tough target when it comes to jump balls.
The lanky receiver, however, isn't the strongest built and his exit from Washington State was not so pleasant after he was suspended for violating team rules.
Wilson's potential as a receiver is undeniable, but whether he can mature physically and mentally will be key to his success with the Chicago Bears.
Marking the end to the team's draft picks, Wilson joins Kyle Long, Jon Bostic, Khaseem Greene, Jordan Mills and Cornelius Washington.