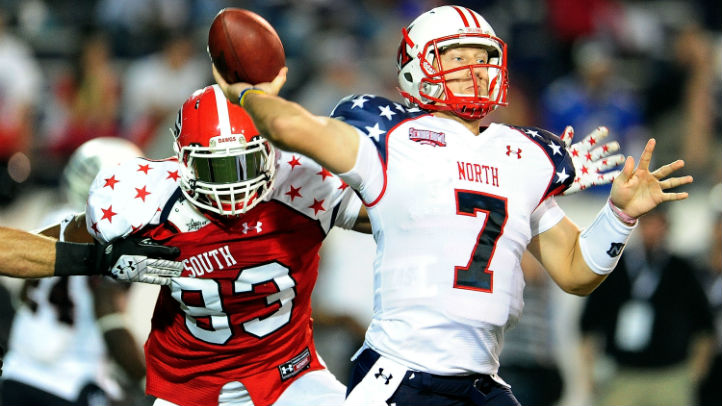 The Chicago Bears slected defensive end Cornelius Washington from Georgia as their sixth round draft pick Saturday.
Washington was named to the 2012 Butkus Award preseason watch list prior to the season, despite lacking much starting experience.
At 6-foot-4 inches tall, he shows exceptional length, which he harnesses against blockers, but his height also hinders his agility, causing him to switch directions slowly.
Washington shows potential for the team with his strength and versatility, but will need to work on his consistency if he's going to really bolster the team's defense.