Shani Davis, the reigning world champion and world record holder in the event, won a silver medal in the men's 1,500 meter speedskating race on Saturday.
Mark Tuitert of the Netherlands won the gold, beating the American favorite by .53 seconds. He became the first Dutchman to win the event since Ard Schenk in Sapporo in 1972.
American Chad Hedrick, who has defeated Davis twice this season and who considers the 1,500 long track event his strongest, came in sixth.
Davis' accomplishment marks the first time an American has won medals in consecutive Olympics in the 1,500 meter event.
"We're both at the top of our game and we both want to win," Davis said Friday.
Going into the race, Hedrick said he felt the stars were lining up for him, but like four years ago in Torino, another skater stole the thunder.
"It's the second time in a row that Shani and I have gotten this race stolen from us," Hedrick told NBCOlympics.com. "We go in as heavy favorites each time, and it is some special skater every time that comes in."
Three days ago, Davis earned a silver medal in his other signature race, the 1,000m. Had he won the 1,500, he would have been the first man to do so since Canada's Gaetan Boucher at the Sarajevo Games in 1984.
In the women's 1,500m short-track event, Champaign's Katherine Reutter failed to medal, coming in fourth behind China's Yang Zhou, Korea's Eun-Byul Lee and Seung-Hi Park. Earlier in the evening, she'd advanced to the finals after another Chinese athlete was disqualified for interference.
Speedskating powerhouse Apolo Ohno earned a bronze in the men's 1,000m, breaking a tie with Bonnie Blair to become the most decorated U.S. Winter Olympian. He now has seven.
"It feels amazing," he said after the event.
Ski star Lindsey earlier in the day won the bronze medal in the women's super-G race, grabbing her second Olympic medal for the United States in Vancouver.
Andrea Fischbacher of Austria won the gold, with Tina Maze of Slovenia taking home the silver.
Vonn opened her Vancouver Games by overcoming an ailing shin to win gold in the marquee downhill event only to wipe out in the slalom leg of the super-combined the next day.
She won the last three World Cup super-G's and swept speed skiing events at last season's world championships in Val d'lsere, France.
American Julia Mancuso, who earned a silver in women's super-combined and downhill, finished ninth. If Mancuso had won, it would have been her fourth Olympic medal, tying her with Bode Miller for the U.S. record for alpine skiers.
While other competitors were out testing the super-G course on Friday, Vonn was at home baking banana bread and resting her bruised right shin.
"The day off definitely helped her shin," said Thomas Vonn, her husband and chief adviser. "It's one of those injuries that hurts a lot but it's not really affecting her skiing a whole lot. We're lucky with that."
Day 9 also included wins for both the men's and women's curling teams -- the women beat out Great Britain and the men took home another win against Sweden. Three Americans qualified in freestyle skiing, with Emily Cook finishing fifth, Lacy Schnoor in sixth and Ashley Caldwell in twelfth.
It was a record breaking day for Olympic ski jumping, Switzerland's Simon Ammann became the first person to win four individual gold medals in the sport. In men's cross-country skiing, Sweden took home the gold and bronze, beating out favorites Ola Vigen Hattestad and Petter Northug Jr.of Norway.
In men's hockey, Norway takes on Switzerland; Slovakia battles Latvia; and Belarus and Germany's round-robin action will be broadcast late night on MSNBC.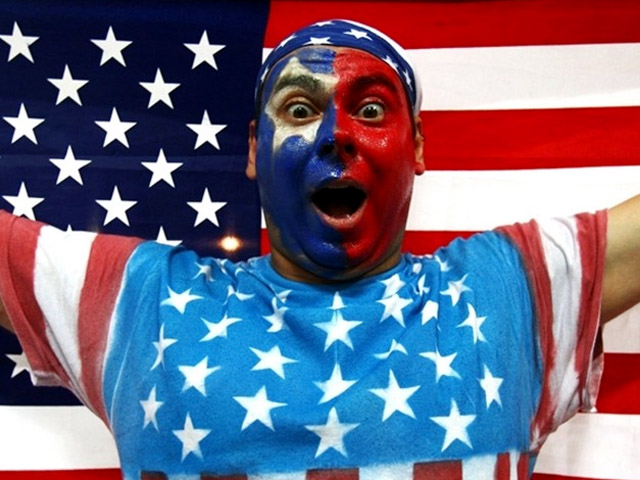 It's snow joke: The Vancouver Winter Games are here! Check out NBCChicago's full coverage, fan us on Facebook, and follow us on Twitter.