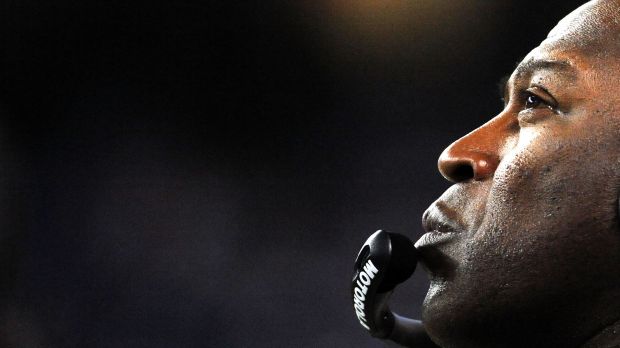 The Bears are awful. Agreed.
But they can still salvage the season. Herewith, five ways to do just that.

1. Change defensive schemes. Now.
The Cover 2 has betrayed the Bears this year. Kurt Warner knew where the Bears were going before every play, and without the talent on the front line to speed up quarterbacks' decisions, the Bears D will continue to get shredded. Smith can stick with the same coverages, but he needs to find ways of disguising them better. A complete redraw of pre-snap reads wouldn't hurt. If the Bears can't put more talent on the field, the least they can do is try to confuse their opponents. That ought to slow them down.

2. Accept that Greg Olsen is their #1 receiver.
Jay Cutler has a clear rapport with Greg Olsen, which yesterday produced three touchdowns. No other Bears receiver, not even Johnny Knox, has as much talent and immediate upside as Olsen. Cutler needs to spend less time staring down Earl Bennet and more time looking defensive backs away from his talented tight end.

3. Spread it out, Ron Turner. You won't regret it.
The Bears' O-line is awful enough to require a scheme change. Matt Forte can't get to the outside from a backfield running play, so how about more disguised screens? What about passing to run -- using draw plays as a change of pace -- rather than running to pass? As for Cutler, the Bears need to set him up in the shotgun and move him around. Take a note from the Indianas and Northwesterns of the world -- the perennial underdogs who know they don't have enough talent to compete tackle-to-tackle with the big boys. Spread it out, Ron Turner. Spread it out.

4. Make Devin Hester the quarterback.
No seriously. Hester has a way of making plays even when he has no blockers, a skill the Bears could clearly use more on offense. Join the Wildcat fad, put Hester and Forte in the backfield, and see what happens. We're betting it wouldn't be any worse than the Bears' current running game. (And it should would be more fun to watch.)

5. Get rid of Tommie Harris.
Thanks to his decision to punch a Cardinals o-lineman in the face in the first minute of Sunday's game, Harris missed most of the outing. He also missed the last Bears' loss thanks to a tiff with Lovie Smith. Either get through to him or get him off your team. He's poison.

Eamonn Brennan is a Chicago-based writer, editor and blogger. He is the editor of Yahoo! Sports's college basketball blog The Dagger and a contributor to Inside The Hall. Follow him at his personal site, eamonnbrennan.com, or on Twitter.
Copyright FREEL - NBC Local Media