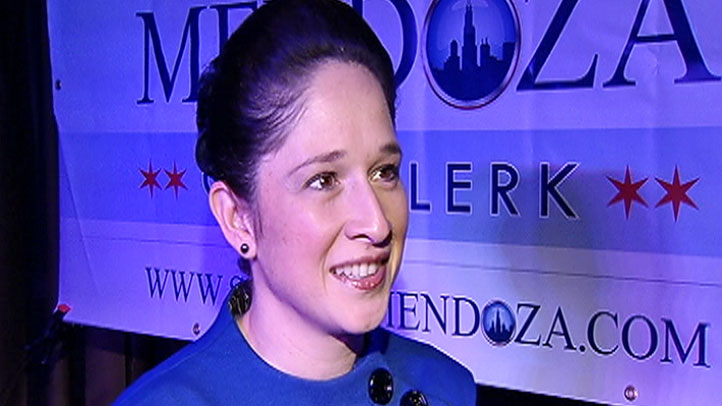 If a new tattoo parlor wanted to open in Uptown, do you think City Clerk Susana Mendoza would have an opinion about it? Probably not. But Mendoza recently inserted herself into the City Council debate over a new pawn shop in her neighborhood, Little Village.
Under the City Clerk's letterhead, Mendoza submitted an opinion to the Zoning Committee, stating a pawn shop "will only further contribute to a general decay of this vital neighborhood." That allied with community members who think pawn shops look slummy.
The Zoning Committee approved the pawn show, which has the support of Little Village's alderman, Ricardo Muñoz. Not only does Muñoz disagree with Mendoza about the new business, he's not happy that she meddled in the City Council's business.
"I'm concerned that she's now getting involved in local ward matters," Muñoz told the Chicago Tribune. "That hasn't historically been the clerk's role."
Indeed it hasn't. The City Clerk is a citywide elected official with ministerial, not legislative, duties. She shouldn't be using her office to influence zoning decisions.
Mendoza said she made a promise during her campaign to be a strong and independent clerk, and that this issue in particular hits home.
"This is my community and it needs another pay day loan place or pawn shop like it needs bad case of the plague," she said during a phone call with Ward Room. She also said members of her neighborhood presented her with 700 petitions and asked her to join the fight.
"I'm not going to be a cookie cutter clerk who sits behind her desk and does nothing," she said.
Muñoz and Mendoza are two ambitious politicians occupying the same neighborhood.
Muñoz has just announced he's running for Clerk of the Circuit Court. He's also indicated an interest in Congress someday, if Rep. Luis Gutierrez retires.
Mendoza is 39 years old, and I doubt she wants to spend the next three decades approving sticker designs. She may be looking to move up the dais at the front of the Council chamber.
This could be her way of maintaining the local political support she built as a state legislator. Keep an eye on this pair.