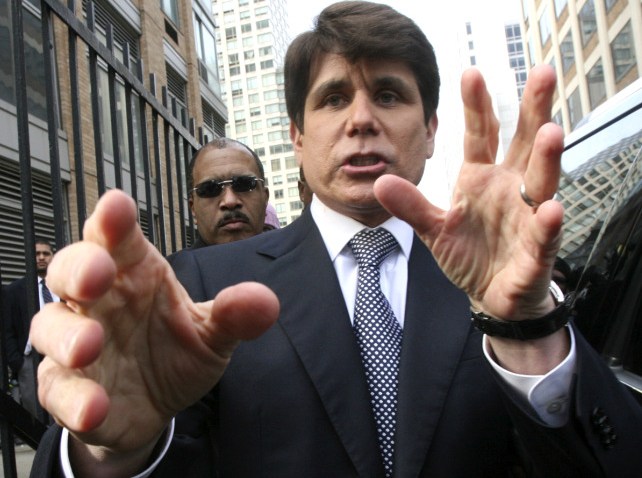 The full case against former Gov. Rod Blagojevich has been released to the public after a ruling by Judge James B. Zagel made it available.
The order assents to a motion filed by several media organizations that requested the prosecution's case, known as the Santiago proffer, be revealed.
The prosecution says the proffer contains previously undisclosed facts about the case. Blagojevich's defense attorneys have also objected to making the document public, saying it will put forth a one-sided account of the case.
Judge Zagel disagreed.
"Disclosure of written material a month and a half before the beginning of trial does not come close to presenting a significant threat that a fair jury cannot be found," reads Judge Zagel's statement, in part. "The experience of the courts in cases which attract significant news coverage has shown that pretrial news reporting is an overstated menace to fair jury trials."
Zagel also argued that the public already has an impression of Blagojevich, and the details from this proffer are not likely to remain in reader's and viewer's minds:
The events which are the subject of this case are not those which make a lasting impression on the mind of readers. The words in papers and magazines and the words read by an anchor on radio or television will not be retained in significant detail by members of the public.

I expect that many members of the jury pool will have an impression about the case to be tried. Many have such impressions even now. I do not expect that the printed words in the proffer reprinted or read aloud by news readers will affect the ability of a
significant number of potential jurors to comply fully with the rule that they must decide the case on the basis of the evidence heard in court without any reliance on whatever they remember that they read in or saw on the news.

For the foregoing reasons, the motion by Sun Times Media LLC, Associated Press, and Chicago Tribune Company to intervene and for immediate access to the Santiago proffer filed under seal is granted.