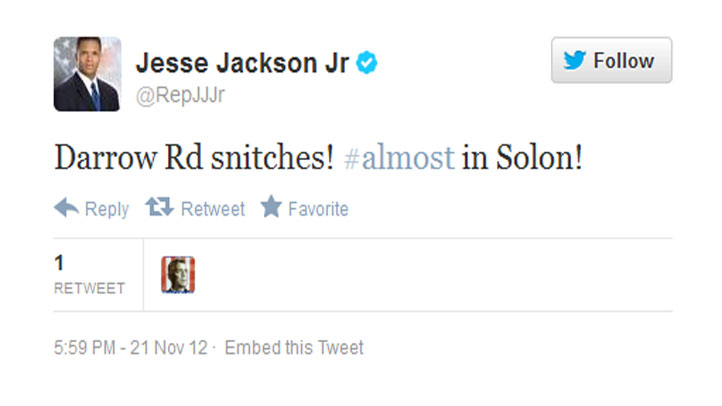 Chicago Ald. Sandi Jackson (7th) said a mysterious tweet that came out Wednesday evening from Jesse Jackson Jr.'s Twitter account wasn't the work of her husband.

"That's not Jesse. He doesn't know how to tweet," she told NBC Chicago via text message.

The tweet -- "Darrow Rd snitches! #almost in Solon!" -- was the first activity on the account in nearly five months.

The message has since been deleted, but what it meant is unclear.

Darrow Road is another name for Ohio State Route 91. It passes to the east of Akron, Ohio, where Sandi Jackson grew up.

Darrow Road intersects with US 422 in Solon, Ohio.

Jackson resigned earlier Wednesday afternoon from his post as representative of Illinois' 2nd Congressional district.