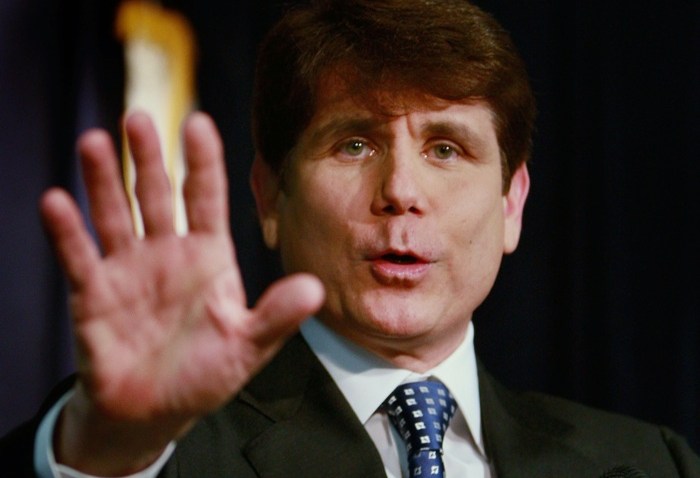 Despite months of promises from Rod Blagojevich and a promise by defense attorneys that their client would testify, the defense rested its case today. The former governor will not take the stand.
"Is it your personal decision not to testify?" Judge James Zagel asked Blagojevich.
The former governor replied "Yes."
Blagojevich added that he had discussed his decision with his lawyers "fully and completely."
Prosecutors immediately filed a rebuttal case and introduced two new tapes. Both tapes were from Robert Blagojevich's cell phone from the morning after he and Rod Blagojevich learned they had been recorded.
There was no visible reaction from Blagojevich when the defense rested. The courtroom was silent. Blagojevich then began to sign autographs until federal marshalls prohibited him from doing so.
The judge then called a recess.
Yesterday, a disagreement between two of Blagojevich's lead attorneys on whether their client should testify cast doubt on whether the governor would take the stand -- which he'd been promising to do for months.
The debate over whether Blagojevich should testify centered on whether the prosecution had presented an effective case, and the risk of Blagojevich melting down on the stand.
Blagojevich attorney Sam Adam Sr. said Blagojevich should not testify, given that the government hadn't called former Blagojevich stalwart Tony Rezko or convicted swindler Stuart Levine to the stand. The risk, Adam said, was that either could show up in a government rebuttal.
But Sam Adam Jr. cautioned that the attorneys had promised the jury that Blagojevich would testify, and that the absence of testimony from the governor would make the members suspect.
For now, closing arguments are schedule to begin Monday.