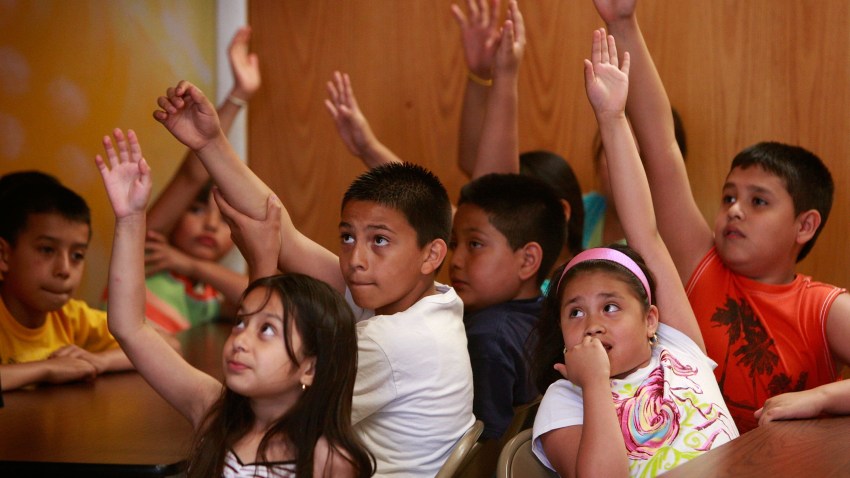 The Chicago school district's continuing effort to maintain some semblance of desegregation in a system that is only 8.5 percent white inevitably hit upon the rocky shoals of race on Monday, as a couple of black aldermen charged that new selective school enrollment policies are discriminatory.
"You guys have a group of people on the North Side who cannot get their kids into selective-enrollment school," Ald. Anthony Beale (9th) said at an Education Committee hearing. "You guys are basically changing the system to accommodate them . . . It's unjust."
School officials were before the committee to discuss new enrollment policies drawn up in the wake of a federal judge ending court-imposed desegregation.
The judge's decision -- at the behest of Chicago school officials, backed by Mayor Daley -- has led to a new policy proposal that would use a mix of socioeconomic factors in determining admission to the city's most desired schools.
CPS legal counsel Pat Rocks told aldermen the district hopes the new policy will result in "a racial dividend," according to the Sun-Times.
Ald. Freddrenna Lyle (6th) called the new policy "preposterous."
Admissions policies at selective-enrollment schools were controversial enough before the consent decree was struck down. Even before the ruling, black and Latino enrollment was declining in the city's magnet and elite selective-enrollment schools.
When the judge struck down the consent decree, Ed Yohnka of the ACLU told Catalyst that "We are very concerned about what this will mean in terms of access to selective enrollment schools for minority children."
The deeper issue is that a system with a handful of magnet and selective-enrollment schools that are far superior to the rest in such an unsegregated district creates an untenable equation that can only result in makeshift policies that will satisfy few.
This is just the latest.
The school board is scheduled to vote on the new admissions policy on Dec. 16.
Steve Rhodes is the proprietor of The Beachwood Reporter, a Chicago-centric news and culture review.
Copyright FREEL - NBC Local Media