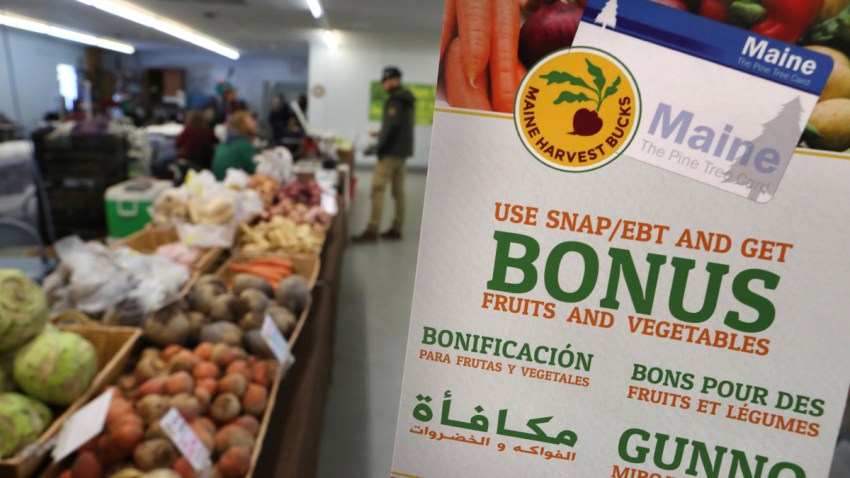 The Trump administration is proposing replacing a portion of the federal food stamp program with actual boxes of food delivered to recipients' front doors, putting the U.S. government directly in charge of what goes on the dinner plates of about 17 million low-income households.
White House budget director Mick Mulvaney likened the model to that of the dominant meal-kit delivery service, Blue Apron, and called it one of the most "innovative" ideas in the president's budget.
"I don't want to steal somebody's copyright," Mulvaney told reporters Monday. "You actually receive the food instead of receive the cash."
The program would be a vast logistical undertaking for a federal bureaucracy that President Donald Trump has repeatedly criticized as unwieldy and wasteful. The White House said the new boxes would go to households qualifying for more than $90 in food stamps, representing about 81 percent of those participating in what is formally known as the Supplemental Nutrition Assistance Program. Currently, SNAP recipients can choose what they spend the money on while shopping at any approved retailer.