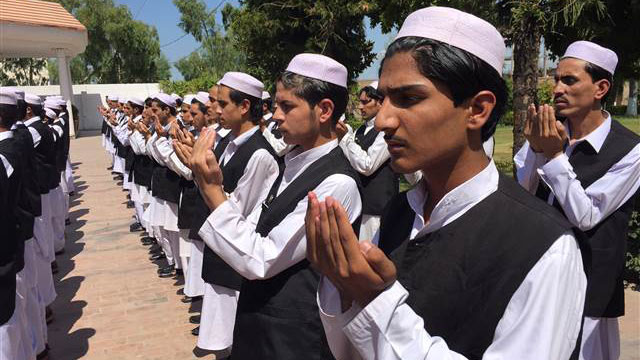 The whitewashed mansion once housed a millionaire — but these days its marbled halls are home to a military experiment on returning former Taliban fighters to mainstream society.
This deradicalization center in war-torn Bara resembles a typical elite boarding school: there's a library, dormitory, canteen, recess and different sports teams. Its students are a select few — but weren't chosen for their academic strengths.
NBC News was granted access to one of the Pakistani military's three deradicalization centers in Bara — a critical component in the nation's war against terrorism.