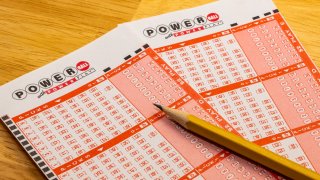 The Powerball jackpot is still up for grabs and keeps growing.
Tonight, the winning Powerball numbers were announced for the estimated jackpot of $500 million, with a cash option of $355.9 million.
Here are Saturday's numbers: 6, 12, 39, 48 50. The Powerball number is 7 and the multiplier is 2.
No winner was announced for the New Year's Day Powerball jackpot drawing. The next drawing is January 3.
The top prize for Monday night's drawing has increased to an estimated $522 million with an estimated cash value of more than $371.5 million.
Powerball is played on Monday, Wednesday and Saturday in 45 states, Washington D.C., the U.S. Virgin Islands and Puerto Rico.