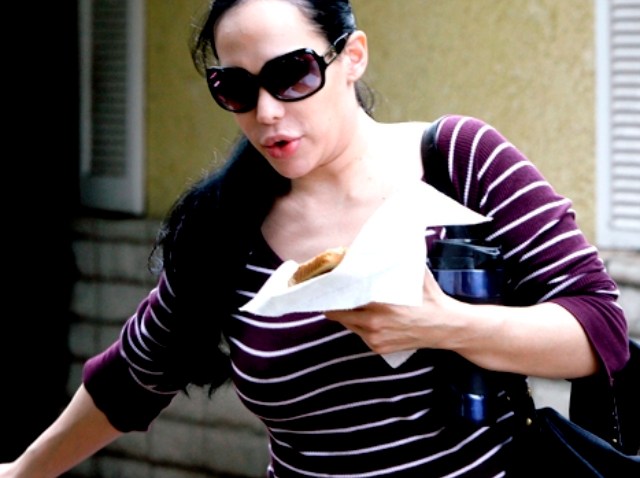 Dr. Octo-mom could lose his license.
The fertility doctor who helped Nadya Suleman give birth to octuplets last year has been accused of "gross negligence" in a 13-page disciplinary complaint filed by the California Medical Board, according to reports.
Beverly Hills-based Dr. Michael Kamrava acted "beyond reasonable judgment" in helping Suleman conceive when he should have sent her to a mental health pro, according to the complaint, AFP reported.
Suleman, 34, already had six little ones of her own when she sought out Kamrava's fertility services for a second time. She was dubbed "Octo-mom" by tabloids when she gave birth to eight pre-mature babies last January.
American Society of Reproductive Medicine (ASRM) guidelines state that a woman Suleman's age should have not had more than two embryos implanted, according to AFP.
Instead, Suleman has said that after going to see Kamrava she was implanted with six embryos for both of her pregnancies.
"I think it's safe to say he's been devastated by all this," Kamrava's lawyer Peter Osinoff told The Los Angeles Times of the latest developments. "It's a very traumatic thing for him to go through this very public episode and scrutiny, starting with the public opprobrium and culminating now in the state board action."
The ASRM's "guidelines" do not carry the same weight as law, Osinoff added.
Last September, the ASRM expelled Kamrava, though the public shunning has not affected his legal right to practice medicine. Kamrava now stands to have his medical license revoked or suspended.
No hearing date has been set for the Medical Board's complaint.