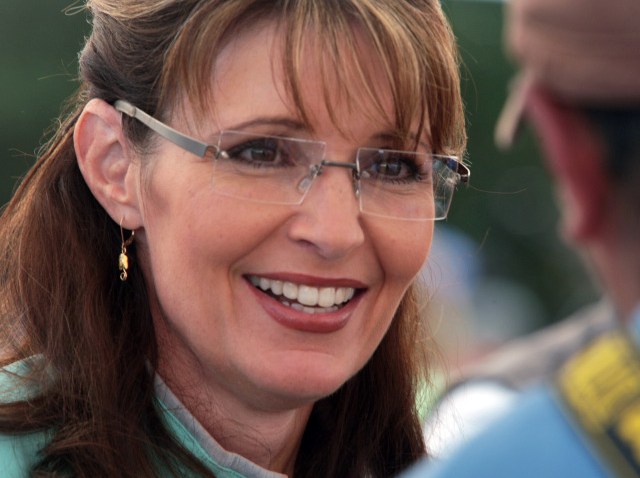 Sarah Palin told an audience of Hong Kong bankers that government regulation helped cause the financial meltdown and tax cuts and less interference are the solution to the economic mess.
In her first paid public speech outside of North America, the former Alaska governor and vice presidential candidate said Washington is the problem, not the solution.
"We got into this mess because of government interference in the first place," Palin said Wednesday at a conference sponsored by investment firm CLSA Asia Pacific Markets. "We're not interested in government fixes, we're interested in freedom."
Palin also stressed the importance of the global fight against terrorism and of enlisting the help of China, which "rightfully makes a lot of people nervous."

Palin didn't refer to President Obama by name, but "utopian sounding" campaign promises have not materialized. She blamed the financial crisis on the Federal Reserve's low interest rate policy of previous years. Tax cuts and elimination of the capital gains and estate tax would allow the world to "watch the U.S. economy roar back to life," Palin said.

Get more: The Wall Street Journal