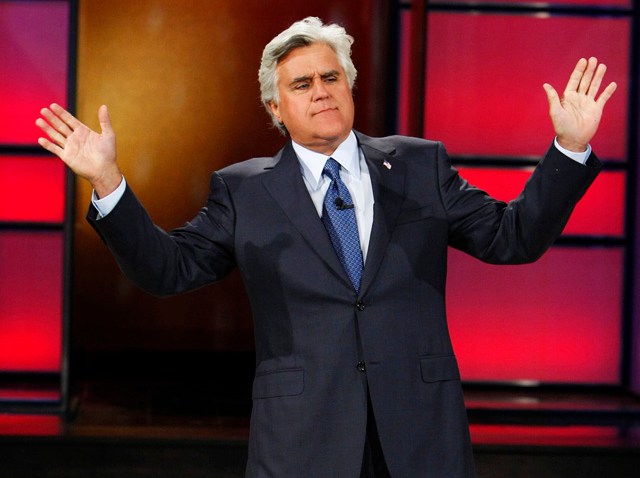 Jay Leno's prime-time debut earned him no awards from critics -- but millions of viewers were more than happy to celebrate the king of comedy's return to the small screen.
An estimated 18.4 million viewers tuned into "The Jay Leno Show" Monday, according to Nielsen Media Research. That's more than three times the 5.2 million viewers Leno averaged during his last season hosting "The Tonight Show."
Leno's show also clocked in with the biggest turn-out for an entertainment program since the "American Idol" finale in May, the Nielsen ratings showed.
Superstar and controversy-creator Kanye West popped into the program for a performance and surprise interview, but it was unclear whether or not he affected the premiere's ratings. The show's viewership peaked during comedian Jerry Seinfeld's appearance, Nielsen reported.
Critics panned Leno's return, saying his new show was little more than a relaunch of his old gig.
Reviewers called the program a "cut-rate, snooze inducing bore" and a "strange, shallow puddle of comedy" among other blows.
"The biggest difference between Leno's new show and his old one: with his fade out at 11 p.m., the local news began, " AP critic Frazier Moore wrote.
Leno's show will air five nights a week at 10 p.m.
Copyright AP - Associated Press