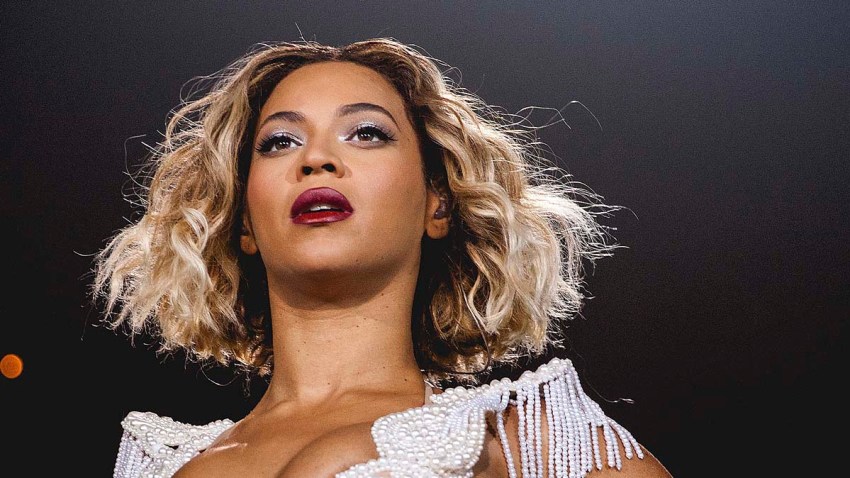 Following weeks of constant praise for her new album released Dec. 13, Beyonce found herself on the receiving end of some criticism Friday.
A sampling of audio from the 1986 space shuttle Challenger disaster that appears on the R&B diva's new song "XO" has been called emotionally insensitive by the wife of an astronaut who was killed in the tragedy.
The song begins with the voice of Steve Nesbitt, a former NASA public affairs officer, saying, "Flight controllers here looking very carefully at the situation. Obviously a major malfunction."
Seven crew members died when the Challenger exploded after launch from Kennedy Space Center on Jan. 28, 1986. Dick Scobee, Gregory Jarvis, Ronald McNair, Ellison Onizuka, Judith Resnik, Michael J. Smith and space teacher Christa McAuliffe all lost their lives in the tragedy.
"We were disappointed to learn that an audio clip from the day we lost our heroic Challenger crew was used in the song 'XO'," June Scobee Rogers, widow of the Challenger commander, said in a statement. "The moment included in this song is an emotionally difficult one for the Challenger families, colleagues and friends. We have always chosen to focus not on how our loved ones were lost, but rather on how they lived and how their legacy lives on today."
In a statement obtained by Us Weekly, Beyonce responded to the criticism, saying that she meant to honor, not offend.
"My heart goes out to the families of those lost in the Challenger disaster. The song 'XO' was recorded with the sincerest intention to help heal those who have lost loved ones and to remind us that unexpected things happen, so love and appreciate every minute that you have with those who mean the most to you," Beyonce says in the statement, adding, "The songwriters included the audio in tribute to the unselfish work of the Challenger crew with hope that they will never be forgotten."